As we celebrate International Women's day we want to shine a light on a few of the wonderful women that make up Alpharetta. Read on for their stories of ingenuity, strength, and compassion that continue to inspire us today.
Cathi Huff
When Cathi Huff turned 50 years old, she decided she'd buy a retired racehorse. It was an inevitable step to discover her ultimate passion. That passion: sharing the love and blessings that animals bring into our lives by making us slow down. She turned it into a reality four years ago, when she and her husband purchased Atlantis Dream Farm. It was the perfect place to house her new pet (Bronx, the racehorse) and to grow that group of furry friends to include cows, pigs, chickens, geese, a micro donkey and more.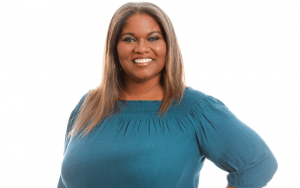 Elena Taylor
As a single mom of five children who has been through homelessness, divorce, and a stroke,48-year-old Alpharetta resident Elena Taylor knows that being a mother under any circumstances takes ingenuity, resourcefulness, and a whole lot of support. It was that understanding and her passion for motherhood that spurred her to leave her job as a patient advocate for Hospital Corporation of America and start her blog,TheInnovativeMom.com, on Mother's Day 2016. From reflections on never-ending to-do lists to posts filled with pick-me-ups and body positivity, Elena describes the site as "a huge hug and encouragement for moms."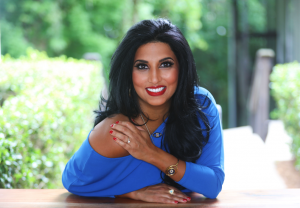 Tannaz Moderesi 
Ever since she was a little girl, Dr. Tannaz Modaresi was fascinated with the human body and how it worked. "I can remember walking on my dad's back to relieve him from joint pain," she says. "So later, when I learned what chiropractic was, it clicked in my mind what I was doing, even back then." Dr. Modaresi went on to receive her Doctor of Chiropractic from Life University in 2010. In 2014, she and her then partner, a well-known orthopedic surgeon, established Injury & Wellness Specialists of Georgia in Norcross.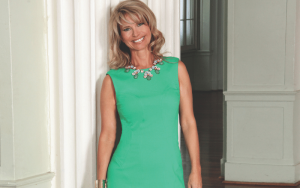 Jennifer Hankey
Six years ago, after a harrowing journey to find a natural way to treat her daughter, Hayden's, life-threatening eczema, longtime Alpharetta resident Jennifer Hankey discovered her life's purpose. Today, she is dubbed "The Green Queen" and spreads the word about the health effects of toxic chemicals. Through her business, Green Queen Botanical Services, the former Best Self Atlanta magazine Over 40 & Fabulous! Top 10 winner is a leader in the cleaning, pest control, and lawn care industries by offering eco-friendly service alternatives for homes and schools
Read more about Jennifer here.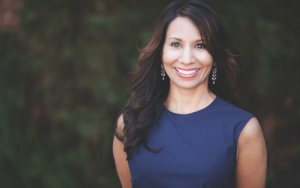 Dr. Tasneem Bhatia
Dr. Tasneem Bhatia is on a mission to spread a message of holistic health. The board-certified physician specializes in integrative and emergency medicine, pediatrics and prevention. Her Buckhead practice has been around since 2009, and her newest location, CentreSpringMD+Peds, in Alpharetta/Johns Creek opened in 2016. The focus? To think outside the Western medicine "box." Dr. Taz (as her patients call her) targets the core issues of her patients and develops individualized plans for treatment.