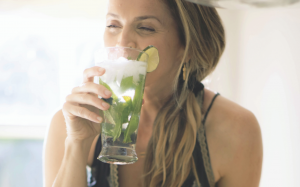 Paulina Brand
Paulina Brand has lived all over the world. Born in the Czech Republic, she moved to the States over 20 years ago but has also lived in Austria, Brazil and Malaysia. From this variety of living experiences, Paulina has picked up many memories and friends, as well as recipes, along the way. But it is East Cobb that she considers home, having lived here for the past 16 years while raising her two boys. "I'm an East Cobbler!" she teases.
Read more about Paulina here. 
Kelly Page launched her BlueGrayGal blog in 2015 and her audience exploded, responding to her delightful images and relatable tips. She's parlayed social media success into business partnerships with brands such as Amazon and Calico, and has appeared on "Atlanta & Company." Chatting with Kelly reveals that her blog's gal-pal vibe reflects an authentic extension of her personality. Peruse the site for everything from home décor ideas and organization tips to fashion and beauty advice.
Read more about Kelly here.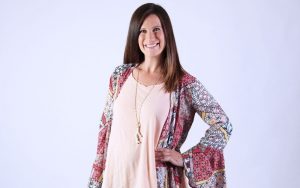 Lizz Etter
Lizz Etter hates to relax. Just two months after having her second child, Wyatt, she was back in her local Gold's Gym working out at least six days a week. "Kickboxing is my favorite! Slowing down is just not my forte. My BODYFLOW® class ends with 10 minutes of relaxation and I always leave before that part," says Lizz. Born and raised in East Cobb, Lizz has brought this same energy and enthusiasm to her U.S. history classrooms for 14 years. Her duties expanded two years ago when she began serving as co-sponsor of the Sources of Strength (SOS) program (alongside guidance counselor Misty Hawk) at Lassiter High School,
Read more about Lizz here.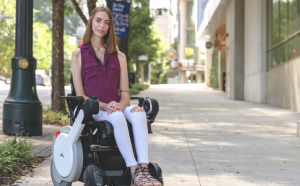 Carden Wyckoff
Diagnosed with the progressive disease Facioscapulohumeral Muscular Dystrophy (FSHD) at age nine, Carden has never let it slow her down. If anything, it has only pushed her forward. In 2017, she was named to the FSHD Society's Executive Board of Directors, one of the youngest board members in decades. In addition, she is the Chairwoman of Atlanta's Accessibility and Inclusion Task Force and recently worked on a resolution to change the city's disability icon—which passed this January!
Read more about Carden here. 
Ashley Miller
Ashley Miller has landed in a music lover's paradise. An insatiable music aficionado and voracious reader, Ashley works in the Creative Studios at Sewell Mill Library & Cultural Center, a so-called "library of the future." As one of the library's senior assistants, she plans programs for teens—potential young authors and musicians.
Read more about Ashley here.