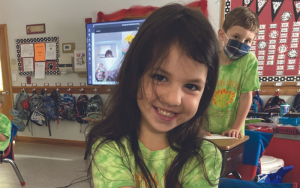 McGinnis Woods Country Day School
McGinnis Woods provides superior academics through hands-on learning, emphasizing STEM and Character Education for infants through 8th grade. Its team of teachers, administrators and learning specialists work together to nurture the whole child and provide an educational experience in a fun atmosphere that inspires a love of learning. The beautiful school campus located in Forsyth County sits along a 1⁄4 mile nature trail that features a certified Nature Explore outdoor classroom. McGinnis Woods offers remote and in-person learning with a one-to-one iPad environment, small class sizes and teacher assistants. Field trips, extracurricular offerings and leadership opportunities round out the curriculum. After-school programs are available.
Details: 5380 Faircroft Dr. mcginniswoods.org, 770.664.7764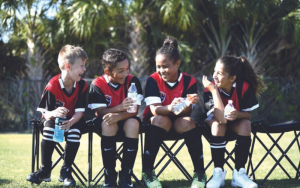 i9 Sports
The nation's largest multi-sport provider, i9 Sports is committed to providing age-appropriate instruction, making sports fun for kids, and making practices and games convenient for today's busy families. Find sports leagues, camps and clinics for boys and girls ages 3 and up in today's most popular sports such as flag football, soccer, basketball and ZIP lacrosse. To help kids succeed in life through sports, i9 Sports provides a youth sports experience unlike any other, teaching the importance of good sportsmanship on the field and in life.
Details: i9sports.com, 678.731.9009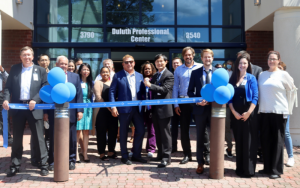 North Atlanta Primary Care
North Atlanta Primary Care has three new locations in Canton, Cartersville and Duluth. Take comfort in same-day appointments at all 15 offices where you can see one of more than 70 board-certified providers. The North Atlanta Primary Care team has proven its compassion for and dedication to the health of Greater Atlanta communities by providing award-winning care and customer service for three decades.
Details: napc.md, 770.442.1911
Tellus Science Museum
Tellus Science Museum is a world-class 120,000-square-foot museum located in Cartersville, just off I-75 at exit 293. The Smithsonian Affiliate museum features four main galleries: the Weinman Mineral Gallery, the Fossil Gallery, Science in Motion and the Collins Family My Big Backyard. A 120-seat digital planetarium and an observatory with a state-of-the-art,
20-inch telescope are also located at Tellus. 100 Tellus Dr.
Details: tellusmuseum.org, 770.606.5700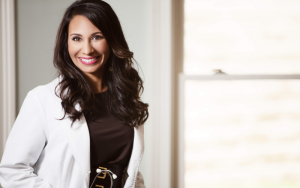 CentreSpringMD
Full-service, holistic, integrative and functional medicine practice CentreSpringMD has expanded its services in North Atlanta. Taz Bhatia M.D., Founder of CentreSpringMD, expands her team at the John's Creek location, bringing comprehensive care for the whole family beyond the city. The skilled physicians and providers can help with hormone imbalance, digestive disorders, inflammation, mental health issues and more. The team at CentreSpringMD believes being healthy is not just one factor of our lives; it is the culmination of factors in our lives: our genes, relationships, lifestyle, nutrition, passion and community.
Details: 10220 Medlock Bridge Rd. centrespringmd.com, 404.814.9808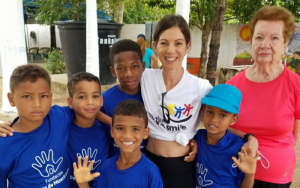 Christy Haffner, D.M.D, F.A.A.P.D,
The Pediatric Center Squash the fear around regular teeth cleanings and make going to the dentist a positive experience for your children by taking them to The Pediatric Center. As a pediatric dentist, Dr. Haffner is specially trained to treat the dental needs of all children and holds the prestigious title of a Fellow of the American Academy of Pediatric Dentistry. Recognized as an Opencare Patients' Choice award winner, Dr. Haffner's practice is dedicated to providing specialized dentistry for children and adolescents in a warm, caring and child-friendly environment.
Details: 300 Old Milton Pkwy., Ste. 250. drchristyhaffner.com, 770.777.9400