The team behind Misson + Market is making waves in Atlanta's culinary scene with fresh, seasonal flavors
By Claire Ruhlin
Tucked inside Buckhead's Three Alliance Center, chef Ian Winslade's effortlessly elevated restaurant Mission + Market has brought a uniquely modern American perspective — with a West Coast verve — to Atlanta since it opened in 2018.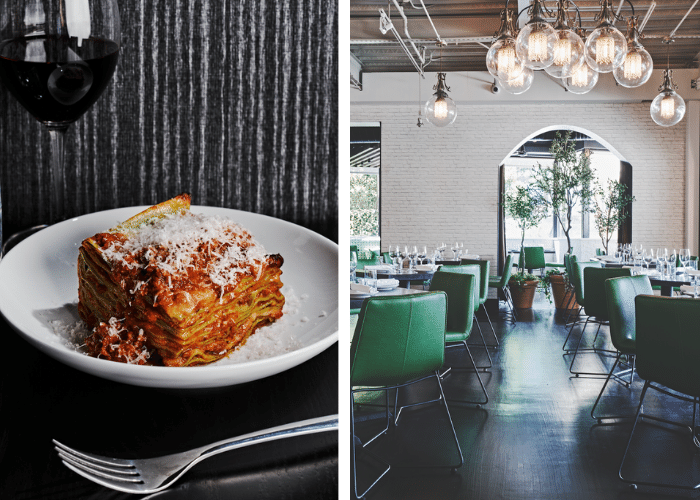 "We're a completely different genre of restaurant," says Winslade. "We introduce lots of different flavors, even from the Pacific Rim, all the way through the California region. So the whole idea behind Mission + Market is based around San Francisco and Northern California, and that wonderful melting pot of flavors around there."
Winslade's inspiration and care are evident in Mission + Market's menu, which changes seasonally based on fresh ingredients and dishes. The cocktail program lends itself to incorporating local ingredients, too, complementing the food with higher-acid flavors and crisp details. On weekends, guests can stop by Mission + Market to enjoy a refined brunch experience, which features a curated menu of elevated favorites, along with live music.
"The menu is a constant evolution," notes Winslade. "We're always evolving, always changing and always trying to introduce new, different things to the restaurant."
The space itself also conveys a laid-back yet luxurious feel, with floor-to-ceiling windows, an eight-seat chef's counter (offering front-row views of the kitchen) and a sprawling patio, with fire pits that make outdoor dining comfortable into the fall and winter months.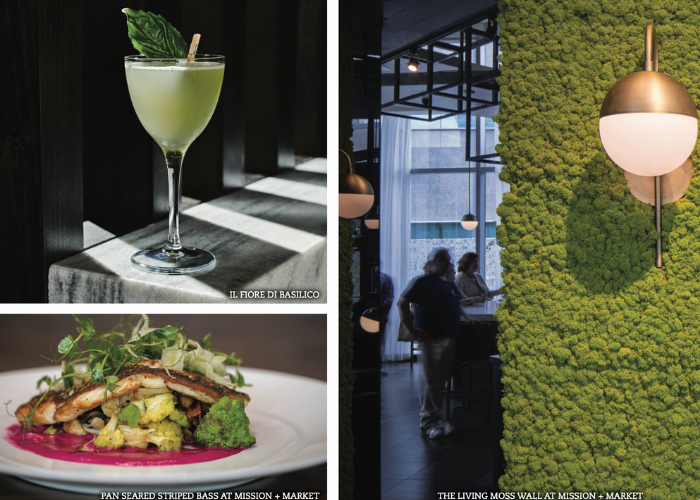 This fresh-forward approach continues with Mission + Market's sister concept, Tre Vele, an Italian restaurant and market in Sandy Springs that Winslade opened with brothers Ryan and Jonathan Akly in the former Three Sheets building this September. "Our specialty at Tre Vele is pasta made from scratch in-house," says Jonathan. "We have a glass-enclosed pasta room next to our retail store that sells all of our house-made pastas." Featuring a dining room, rooftop terrace, cafe and market, the restaurant also serves up fresh pizza and a contemporary take on traditional Italian dishes.
Winslade and the Akly brothers also have a new concept in the works for Buckhead: Zakia, a Lebanese and Mediterranean restaurant set to open in 2022. Much of the menu will be based on Akly family recipes. "It's funny, we found such an overlap in Lebanese/Mediterranean food and what Ian does, because he likes high-acid, clean, fresh flavors," says Jonathan. "We let the ingredients stand for themselves and present them in their best possible light." Which is something Winslade is doing with all of the food he puts out. A recent Yelp reviewer of Mission + Market summed it up perfectly when he said, "Ian Winslade is a hands-on talented chef making wonderful food with great attention to detail."
Mission + Market, missionandmarketatl.com, 3550 Lenox Rd. NE., Ste. 550, Atlanta, 404.948.2927
Tre Vele, treveleatl.com, 6017 Sandy Springs Cir., Atlanta, 404.303.8423
The content of this article is brought to you by Mission + Market.