Best General/Family Doctor
Dr. Howard S. Yager, Yager Family Medicine
Dr. Yager and his staff believe in the benefits of developing relationships with patients in order to collaborate with them to achieve better health. His personalized approach means you and your loved ones will receive continuous high-quality care at every stage of life.
yagerfamilymedicine.com, 404.261.1165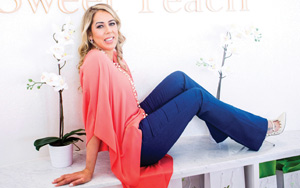 Best Waxing
Raquel Souza Sweet Peach Wax Studio
If there's one place that makes hair removal a pleasant experience, it's
Sweet Peach. Brazilian-born
Raquel Souza brought the ancient art of sugaring hair removal to Atlanta with this beauty brand. The bright and modern studio is always peachy clean and whether it's your first time or you're a loyal regular, the estheticians will put you at ease.
sweetpeachwax.com, 404.842.1788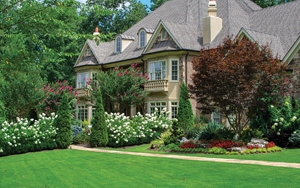 Best Landscaping
Oasis Landscapes & Irrigation
What started as an irrigation company over 30 years ago has bloomed into one of Atlanta's most respected design-build and maintenance landscape firms. Oasis Landscapes & Irrigation can create an award-winning landscape that reflects your needs and then seamlessly maintain it for years to come. Whether residential or commercial, clients know they can count on Oasis to deliver and maintain beautiful and functional outdoor spaces.
oasislandscape.com, 770.913.9033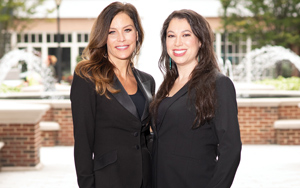 Best Cosmetic Dentistry
Atlanta Smiles
Dr. Dina Giesler and Dr. Marianna Kovitch view comprehensive dentistry as a lifelong commitment to your health and self-image. With over 60 years of shared experience, you can rest easy knowing that your smile is in good hands. By providing natural aesthetic dentistry, the experienced duo makes sure patients can capitalize on their greatest asset: their smile.
atlantasmiles.com, 404.262.7733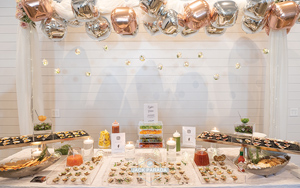 Best Catering Company
Proof of the Pudding
Proof of the Pudding has been Atlanta's premier full-service caterer for over 40 years. The dedicated staff prides itself on achieving superior customer satisfaction through innovative culinary experiences and exceptional service. Whether it's a themed gumbo bento box or an edible garden station, every event is client-tailored, so you can stress less and focus on savoring every moment.
proofpudding.com, 404.892.2359
Best Plastic Surgeon
Atlanta Face & Body
Dr. Elizabeth Whitaker of Atlanta Face & Body is a double board-certified facial plastic surgeon widely sought after for her vast anti-aging surgical expertise and for employing the newest advancements in surgical facial rejuvenation. Known as the Queen of Faces by many of her patients, Dr. Elizabeth has performed thousands of facelifts—focusing on natural-looking results to help her patients look their personal best. In a national survey of her peers, she was recognized as one of America's Top Plastic Surgeons.
atlantafaceandbody.com, 678.888.3223
Best Car Dealership
Mercedes-Benz of Buckhead
Mercedes-Benz of Buckhead has been part of the Buckhead community for over 15 years. The trusted dealership is proud to carry the latest in Mercedes-Benz innovation, including new all-electric models and the impressive C-class with luxurious interior details. With a zero-pressure environment, you will have the space to choose the best option for you while receiving helpful information from passionate automotive professionals dedicated to providing the highest customer service.
mercedesofbuckhead.com, 404.846.3500
Best Mental Health Doctor
Angela Arnold, MD, LLC
Dr. Angela Arnold considers building trustworthy patient-doctor relationships integral to any treatment. Specializing in women's health, including postpartum depression, Dr. Arnold has been one of Buckhead's premier psychiatrists for over 20 years. Her dedication to bringing the latest pharmacological treatments and individualized care to her patients enables her to understand her client's needs better and create treatment plans that make a difference.
angelaarnoldmd.com, 404.923.0979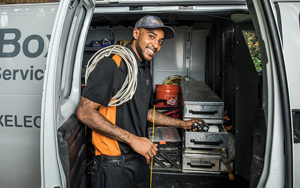 Best Electrician
BriteBox Electrical Services
At BriteBox Electrical Services (A Coolray Company), the skilled team strives to provide customers with world-class customer service from start to finish.
With online scheduling, highly-trained electricians and best-in-industry equipment, you can rest easy knowing BriteBox will solve any need for your home's electrical system. BriteBox offers full electrical, home automation, security, lighting, surge protection and whole home generator options for the needs and wants of your home.
briteboxelectrical.com, (470) 922-5777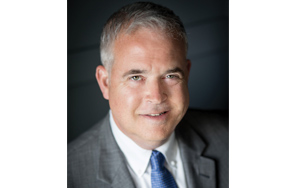 Best Attorney
Allen Russell, Atlanta Divorce Law Group
Happiness begins when living a life without regret. Founded in 2016, Atlanta Divorce Law Group doesn't just do your legal paperwork. Allen Russell and the rest of the team go above and beyond providing resources such as complimentary webinars and support groups to help individuals find their Happily Ever After Divorce.
Client-tailored services equip you for long-term success during divorce and in the months and years to come.
atlantadivorcelawgroup.com, 678.203.9893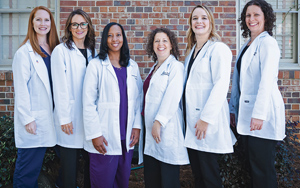 Best Audiologist
Atlanta Hearing Associates
The dedicated team of certified audiologists at
Atlanta Hearing Associates is committed to restoring patients' hearing and improving their quality of life. Each of the practice's four convenient locations is equipped with state-of-the-art technology and focuses on family-oriented care to facilitate patient education on hearing healthcare.
Atlanta Hearing Associates provides personalized hearing aid fittings and customizations to fit your lifestyle and is proud to carry the innovative Lyric device, a completely invisible hearing aid designed for extended wear.
hearatlanta.com, 770.394.9499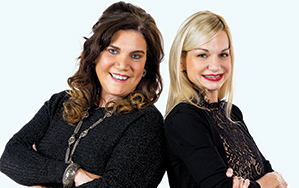 Best Weight Loss
Medical Weight Loss by Healthogenics
Medical Weight Loss by Healthogenics is a nationally recognized health company with proven results and award-winning certified specialists. With over 15 years of success stories and over five million pounds lost nationwide, Healthogenics knows how to help you get results. Healthogenics designs programs based on your weight loss, nutritional, medical and lifestyle needs and offers everything you need to be successful during your weight loss journey, from medically-approved appetite suppressants to tailored menu plans.
mdwls.com, 678.928.9212
Best Remodeler
Level Craft Construction
Level Craft is a full-service design-build firm. Founded by Virginia Van Lear and Debbie Hollonbeck, Level Craft has been one of the dominant faces of remodeling and new construction in metro Atlanta and Decatur for over 24 years. The award-winning company has also recently expanded to service Buckhead and Brookhaven and has added a new division specializing in multi-family townhome developments and neighborhoods.
levelcraftatlanta.com, 404.704.7350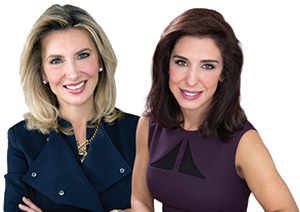 Best Dermatology Practice
Dermatology Consultants
For over 80 years, the board-certified physicians and aestheticians at Dermatology Consultants have provided a comprehensive approach to skincare. By combining best-in-class dermatological skincare with innovative aesthetic treatments, Dermatology Consultants provides both optimal beauty results and superior medical care. The skilled team creates an individualized plan for each patient incorporating cutting-edge treatments like advanced laser technology, skin peels, injectables and fillers.
dermatologyconsultants.org, 404.351.7546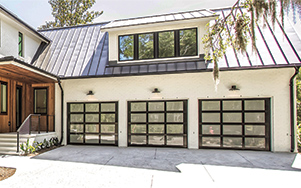 Best Garage Door Company
Overhead Door Company of Atlanta™
Since 1935, Overhead Door Company of Atlanta™ has been trusted to display the genuine, original red ribbon icon of the Overhead Door™ brand and is the only distributor in the metro Atlanta area. Its professional team respects your time and property while delivering outstanding customer service and high-quality products. Visit the showroom of working garage doors and openers today.
overheaddooratlanta.com, 404.872.3667
Best Realtor
Engel & Völkers Buckhead Atlanta
Navigate the tricky real estate market with help from
Engel & Völkers. Passionate real estate advisors use their more than 20 years of experience, exclusive marketing strategies and innovative tools to guide clients through their real estate journey. Whether buying your first house or selling your home, you can have peace of mind that the Engel & Völkers team will exceed
your expectations.
buckheadatlanta.evrealestate.com, 678.373.0739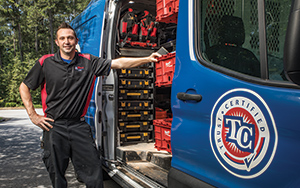 Best Plumber
Mr. Plumber Atlanta
For over 15 years, Mr. Plumber Atlanta (A Coolray Company) has been one of Atlanta's leading full-service plumbing companies. Their dependable, skilled professionals pride themselves on tackling projects from leaky faucets to large underground jobs with quality care and upfront pricing. No matter morning, noon or night, customers can rest easy knowing their plumbing service will get done right the first time.
mrplumberatlanta.com, 470.922.5777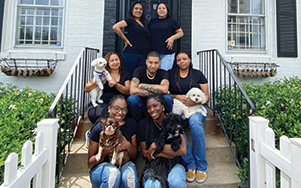 Best Pet Day Care
Rex and Roxy's Buckhead
For 15 years, Rex and Roxy's has been offering daycare, boarding and grooming services to Atlanta's pups. Their facility is open play, so each pup gets plenty of exercise while socializing with other furry friends in a safe, supervised setting. Boarding services are available anytime, and grooming services are available Monday-Saturday with free daycare offered for all grooming pups. Their motto is: "We are your home, while you're away from home."
rexandroxysbuckhead.com, 404.816.4100

Best Lashes
Sweet & Lashful Day Spa
The skilled team at Sweet & Lashful offers Atlanta's best eyelash extensions, lash lift and tint, brow laminations, brow shaping and tinting, HydroFacials and peels, microblading, microshading, lip blush and eyeliner tattoo. Download the Sweet & Lashful app to book multiple services, purchase online gift cards for you and your loved ones, and start collecting TreatCard points today.
sweetandlashful.com, 404.816.6006
Best Assisted Living Community
Corso Atlanta
Corso Atlanta is intentionally designed for residents and their guests to experience beauty, connection and happiness daily. Enrich your mental, physical and social well-being through a range of classes, on-site therapies and customizable wellness services tailored to your needs. Experience excellence daily with Corso Atlanta.
corsoatlanta.com, 404.891.9190
Best Injectables
MetroDerm
Founded in 2003, MetroDerm is dedicated to making your skincare and aesthetic dreams come true. MetroDerm understands that injections, like Botox and fillers, are an art and science that require a skilled hand behind the needle. MetroDerm injectors Juliena Gigon, PA, and Mary Popp, RN, have more than 30 years of experience and listen to your wants and needs to create naturally beautiful results.
metroderm.org, 404.835.4191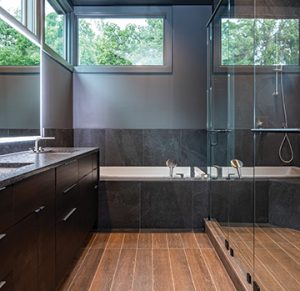 Best Flooring Showroom
CR Flooring
CR Flooring, a Construction Resources company, is thankful for recognition as the best flooring showroom in Buckhead. With over 100 brands and thousands of products, the team can easily customize every project to a homeowner's unique desires. CR Flooring takes pride in being the turnkey provider for all your floor covering needs, including tile, carpet, wood and SPC products. Stop by the Buckhead showroom today to meet with Atlanta's most talented team of flooring experts and designers.
crflooringusa.com, 770.945.4097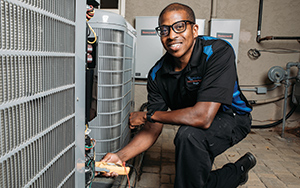 Best HVAC
Coolray Heating & Cooling
Keeping homes comfortable and efficient has been Coolray Heating & Cooling's top priority since 1966. With more than 600 knowledgable team members, this full-service company commits itself to prompt, quality services, easy scheduling and perks, such as a Lifetime Parts & Labor Warranty. Their customer-driven dedication makes Coolray a clear choice for any air conditioning, heating, plumbing, electrical and water quality systems needs.
coolray.com, 470.922.5777 
Best Speech Therapy Practice
TALK Speech & Language Therapy, LLC
TALK Speech & Language Therapy, LLC has been a trusted speech pathology practice in the Buckhead community since 2015. Reflecting over 60 years of experience, their elite team works individually with each client to facilitate their therapy process with a customized approach to secure the best possible outcomes. The secure, calming environment gives patients confidence that they are making the most of their therapy time.
talkatlanta.info, 770.302.6902
Best Kitchen Showroom
Cambria Gallery at Buckhead
Since opening in 2015, the Cambria Gallery at Buckhead has offered designers, architects and retail customers the latest Cambria designs and innovative applications. Working in partnership with Construction Resources, this beautiful location showcases countertops, wall cladding and full Cambria quartz slabs to inspire home and commercial designs.
cambriausa.com/galleries/atlanta-buckhead, 404.419.1250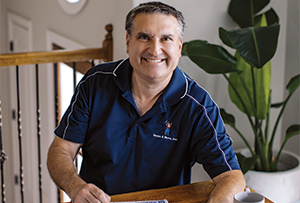 Best Deck Design/Build Company
Decks and More
When it comes to creating your outdoor space, Decks and More puts their clients first. The skilled team listens, learns and values your input when planning your ideal outdoor space. Next, their
award-winning team designs a plan that best suits your needs. Reach out to Decks and More owner Frank Pologruto to create your next deck, sunroom, porch, patio or outdoor kitchen. Decks and More creates an outdoor oasis the whole family will enjoy.
decksandmore.biz, 770.235.6929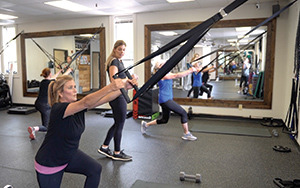 Best Workout Facility
E5FIT
E5FIT helps busy people over 40 who are intimidated or turned off by the typical gym find a community to cultivate healthy habits. E5FIT creates personalized fitness routines to help members look, move and feel better — now including group nutrition and stretching to complement workouts. With a small group format, clients can find support and motivation at a reasonable price.
e5fit.com, 404.254.1606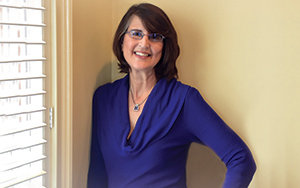 Best Financial Planner
Financial Innovations
As a woman-owned, fee-based financial planning and wealth management firm, Financial Innovations' mission is to help clients develop a financial road map to assist them in reaching their financial goals. The advisors at Financial Innovations combined hold the following designations: JDs, CPAs, a CFP®, a CFF®, a CSA and an MBA.
financialinnovations.biz, 404.458.0065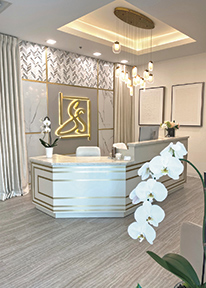 Best Nonsurgical Body Sculpting
Slim Studio Face & Body
Slim Studio Face & Body is known by Atlantans as the gold standard in Non-Invasive Body Sculpting. Transforming physiques utilizing EMSculpt NEO and CoolSculpting, these procedures build, tone and define muscle while reducing fat. The phenomenal staff at this award-winning facility exceeds clients' expectations with results achieved and concierge services provided. Slim Studio Face & Body has opened a luxurious new space at Andrews Square and has expanded its portfolio of services to include Botox and fillers, offering facial enhancement services performed by their Master Injectors.
slimstudioatlanta.com, 404.410.7777
Best Boutique Fitness Studio
District Fitness – district-fit.com
Best Brewery
Fire Maker Brewing Company – firemakerbeer.com
Best Child Care
Primrose School of Buckhead –primroseschools.com/schools/buckhead
Best Custom Interior/Exterior Painting
Bear Mountain Custom painting –bearmountainpainting.com
Best Hair Restoration Surgery
Regenerative MedSpa of Buckhead – regenmedspabuckhead.com
Best Hair Salon
Van Michael Salon – vanmichael.com
Best Interior Designer
Tiffany Simone Interior Designs –tiffanysimonedesign.com
Best Med Spa
Charette Cosmetics Medical Spa – charettecosmetics.com
Best Pediatric Dentist
Millkey Way Pediatric Dentistry –millkeyway.com
Best Place for Brows
Bombshell Brows – bombshellbrowsatl.com
Best Private School
Galloway School – www.gallowayschool.org
Best Women's Doctor or Practice
Peachtree Women's Clinic – peachtreewomensclinic.com
Best Allergy Practice or Doctor – Atlanta Allergy & Asthma
Best Boutique – Bella Cucina
Best Brunch – 5Church
Best Cardiology Practice – Piedmont Heart of Buckhead
Best Consignment Shop – Plato's Closet Atlanta/Briarcliff
Best Custom Home Builder – Loudermilk Homes
Best Doctor or Place for Back, Spine or Joint Care – Well Equipt Physical Therapy
Best Facial – Faced the Facial Studio
Best Family-Friendly Restaurant – Flower Child
Best Gastroenterologist – Gastroenterology Atlanta
Best Groomer – WAG-A-LOT
Best Holistic/Alternative Medicine – The Wellness Connection
Best Housekeeping Service – Clean Corp
Best Local Home Furnishings/Accessories – Nadeau
Best Neighborhood Bar – Johnny's Hideaway
Best Orthodontist – King, McCune & Moore Orthodontics
Best Outdoor Dining – Forza Storico
Best Outdoor Gear/Fitness Store – SculptHouse Boutique
Best Pediatrician – Piedmont Pediatrics
Best Restaurant – Umi
Best Roofer – Georgia Roof Advisors
Best Tanning Salon – Southern Glow on the Go
Best Urgent Care – Piedmont Urgent Care – Buckhead
Best Wine/Liquor Store – Sherlock's/Buckhead's Best Wine & Spirits
To learn about My Alpharetta Best of 2022 winners click here