Best Interior Designer
Linda Rickles Interiors
Linda Rickles creates extraordinary spaces that embody livability and elegance all at once. The ASID allied designer manages all aspects of the design process from concept to completion, delivering turnkey service for even the busiest of clients, so you can renew and renovate without stress. Nationally acclaimed in publications like Town & Country for her luxurious designs and eye for architecture, Rickles ensures every unique detail blends seamlessly with your style and space.
lindaricklesinteriors.com, 770.713.2018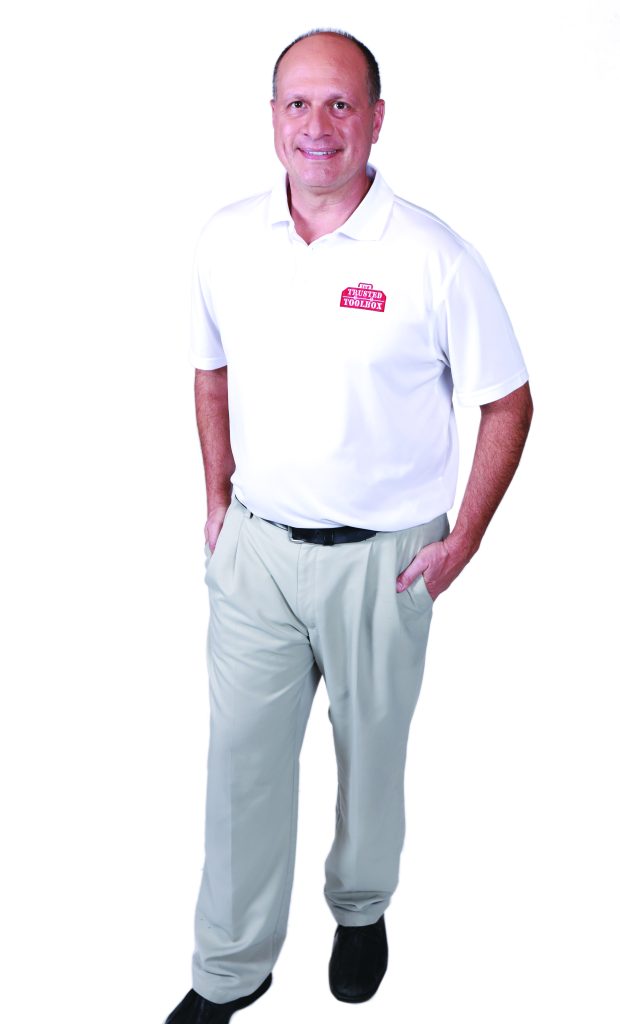 Best Handyman Company
The Trusted Toolbox
When you need your home repaired or updated, it is important that you work with a trusted contractor. The team at The Trusted Toolbox can handle any job, from household repairs to bath and kitchen remodels. They have the knowledge to get the job done correctly the first time and on time. Since 2008, they have set the standard as the mark of excellence in home repair and remodeling in North Metro Atlanta.
thetrustedtoolbox.com, 770.623.3097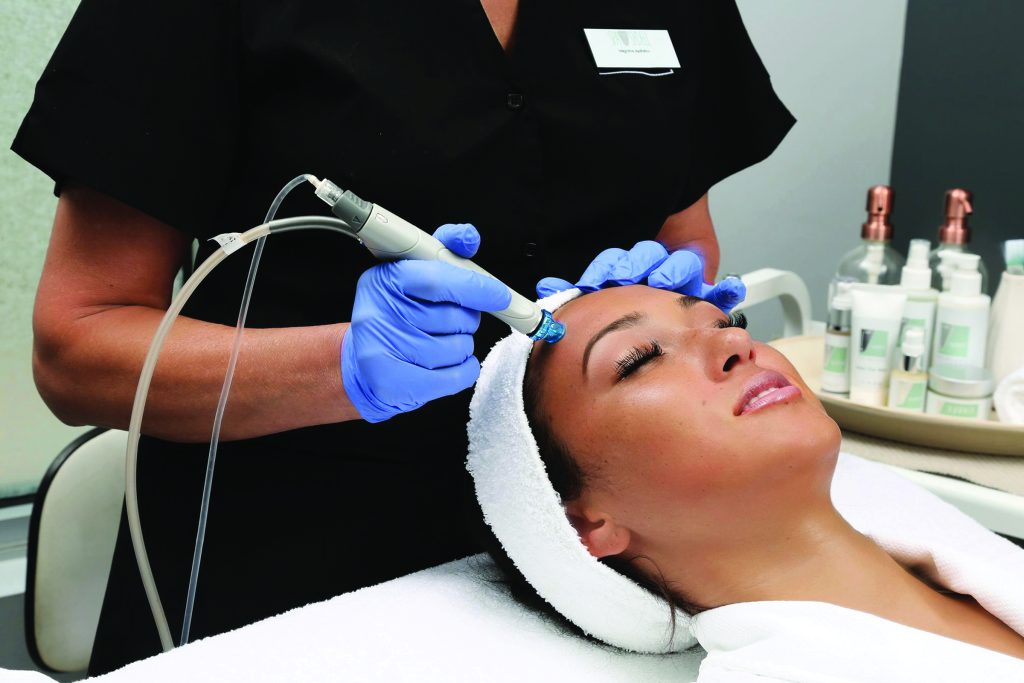 Best Facial
Spa Sydell
Spa Sydell has been Atlanta's go-to destination for bridal parties, couples massages and seasonal renewal treatments for more than 30 years. Led by visionary aestheticians, Spa Sydell is the only spa in the city that bridges the gap between self-care basics and medical-grade anti-aging solutions, offering exceptional facials and massages, as well as the latest laser treatments, CoolSculpting, fillers, microneedling and more. Find your favorite way to relax, rejuvenate and recharge by taking your pick of 30+ services, each fully customizable to you.
spasydell.com, 404.255.7727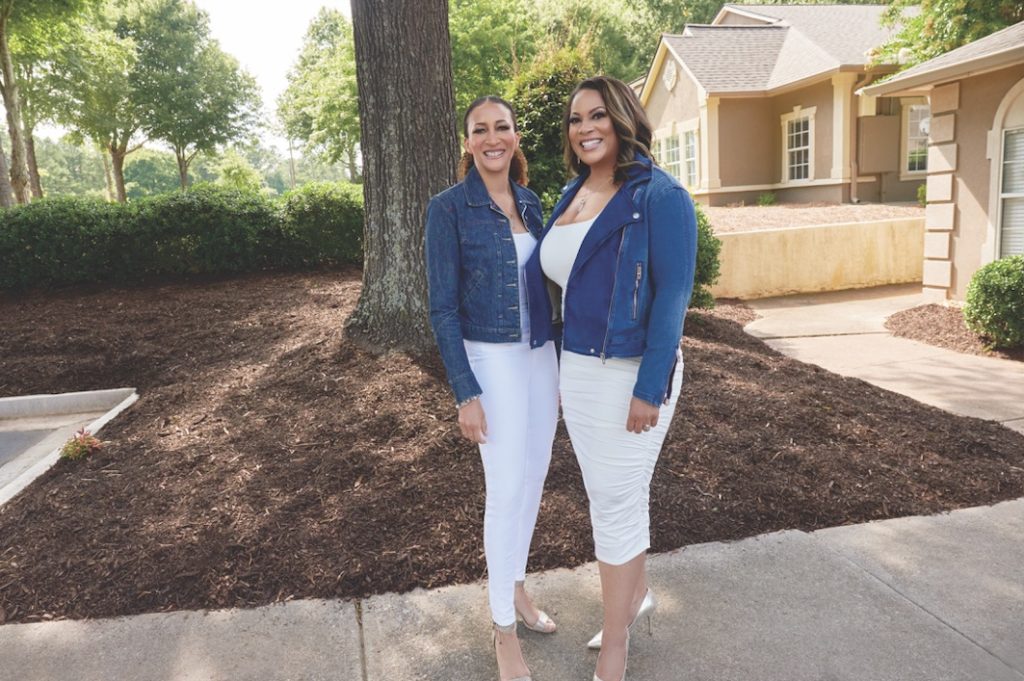 Best Holistic/Alternative Medicine
The M Center for Pediatric Wellness
The M Center for Pediatric Wellness is a holistic, pediatric medical practice for children of all ages, diagnoses and abilities. Along with pediatric care, their skilled providers offer functional medicine testing as well as ADHD and ASD testing. Founders Maia Walton and Monica Beckham proudly integrate traditional and alternative treatment options into care plans, including IV therapies, homeopathy, supplements and nutrition assistance.
themwellnesscenter.com, 888.381.8556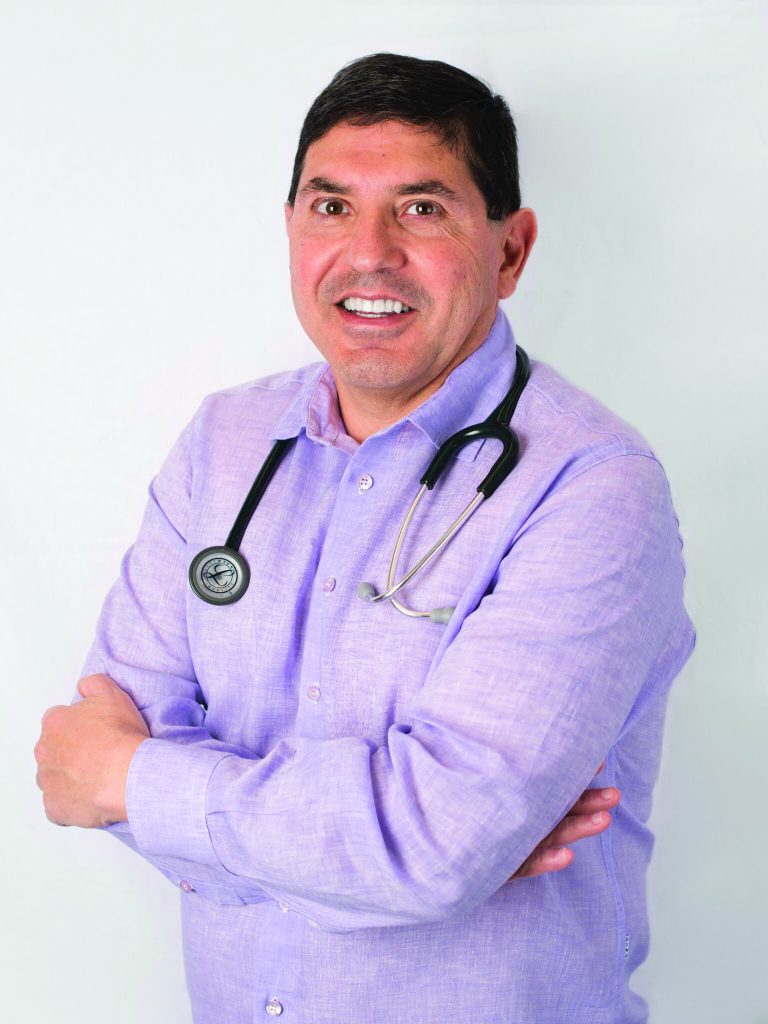 Best Urgent Care
Atlanta Urgent Care
Since 2008, Atlanta Urgent Care has offered easily accessible healthcare to over 500,000 patients at three convenient locations. Atlanta Urgent Care is owned and operated by experienced physicians you can count on seeing every time you walk in the door. In-house radiology and labs enable providers to diagnose and treat patients efficiently and effectively, so you can get the care you need now.
atlantaurgentcare.com, 770.464.6400
Best Garage Door Company
Overhead Door Company of Atlanta
Since 1935, Overhead Door Company of Atlanta has been trusted to display the genuine, original red ribbon icon of the Overhead Door brand and is the only distributor in the metro Atlanta area. Its professional team respects your time and property while delivering outstanding customer service and high-quality products. Visit the showroom of working garage doors and openers today.
overheaddooratlanta.com, 404.872.3667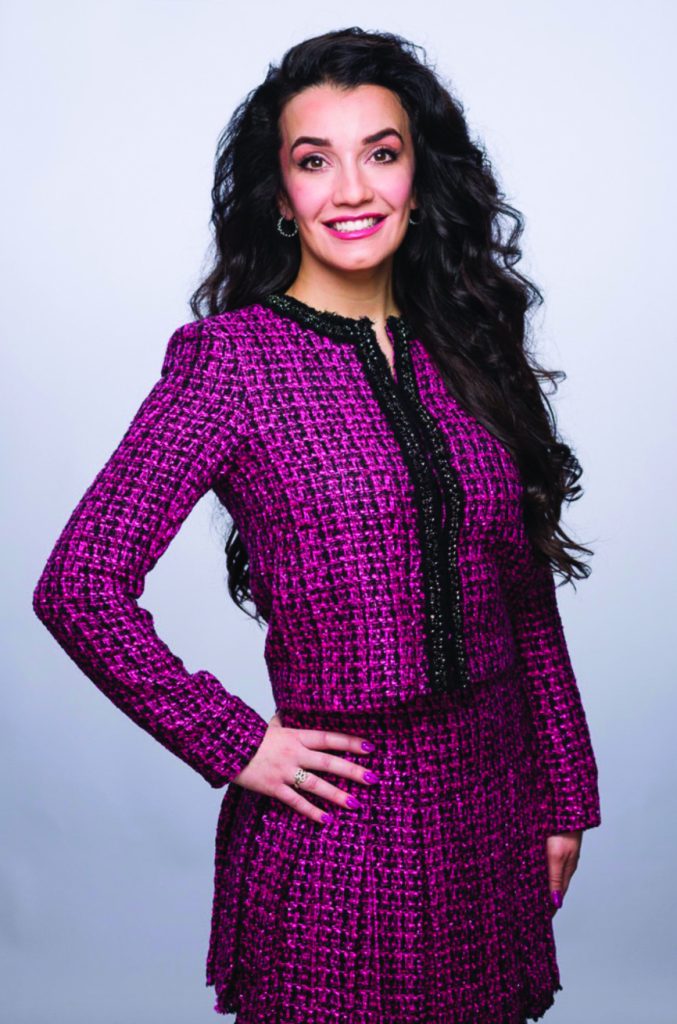 Best Plastic Surgeon
Dr. Stephanie Farber, Astra Plastic Surgery
Astra Plastic Surgery is committed to empowering patients by providing compassionate care from award-winning providers. The warm, welcoming environment combined with talented, meticulous surgeons ensures the best possible outcomes whether you opt for surgical or noninvasive treatments. As a female plastic surgeon, Dr. Farber offers a unique perspective and a feminine touch to make you feel like your best possible self.
astraplasticsurgery.com, 678.208.6008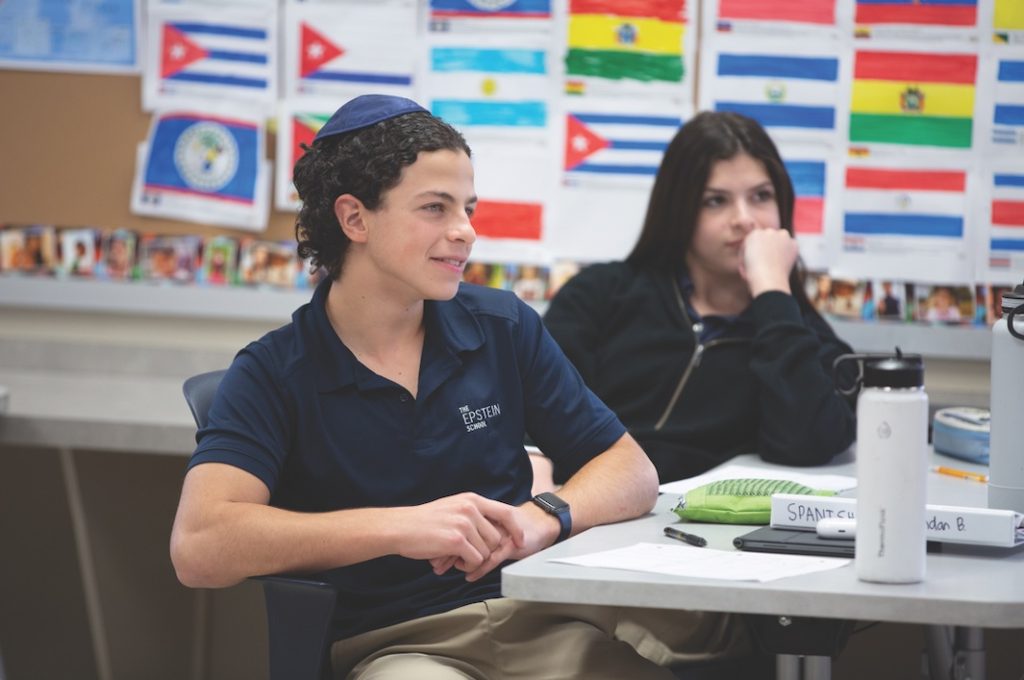 Best Private School
The Epstein School
Since 1973, The Epstein School has served students from infants to eighth grade. Offering specialized STEAM and Hebrew language programs, this Jewish day school cultivates lifelong skills and nurtures curiosity, critical thinking and creativity in young minds. A close partnership between school staff and student families instills a strong sense of identity and preparedness for higher education through a caring community.
epsteinatlanta.org, 404.250.5600
Best Auto Repair
Magic Mike's Automotive
A trusted staple of the Sandy Springs community, Magic Mike's Automotive has built its reputation on superior workmanship at fair prices. The experienced crew prides itself on providing reliable services from complete diagnostics to repairs and maintenance. Be sure to visit their new location at 1105 Johnson Ferry Rd.
magicmikesautomotive.com, 404.252.0057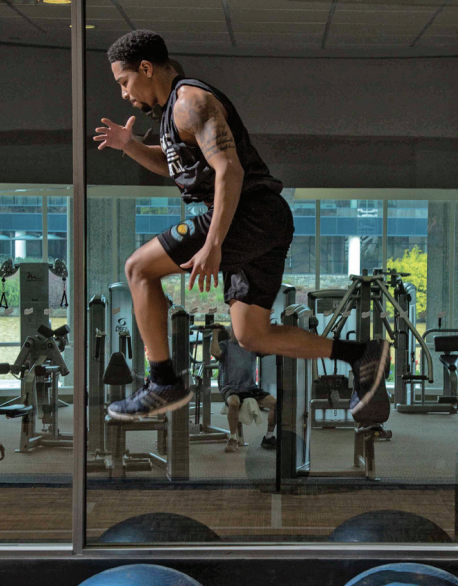 Best Workout Facility
Concourse Athletic Club
Concourse Athletic Club, under new ownership, is Atlanta's premier athletic club. Nestled between the iconic King and Queen towers in Sandy Springs, the club features tennis, Pickleball, squash, Pilates, yoga, studio fitness, cycling, indoor/outdoor saline heated pools, and luxurious locker rooms with steam, sauna and hot tubs. With the professional staff and award-winning facilities, you will experience ultimate customer service.
concourseclub.com, 770.698.2000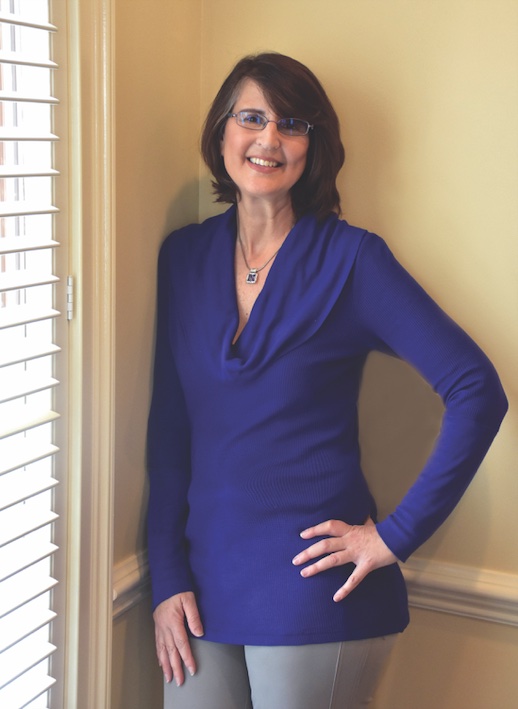 Best Financial Planner
Financial Innovations
As a woman-owned, fee-based financial planning and wealth management firm, Financial Innovations' mission is to help clients develop a financial road map to assist them in reaching their financial goals. The advisors at Financial Innovations combined hold the following designations: JDs, CPAs, a CFP®, a CFF®, a CSA and an MBA.
financialinnovations.biz, 404.458.0065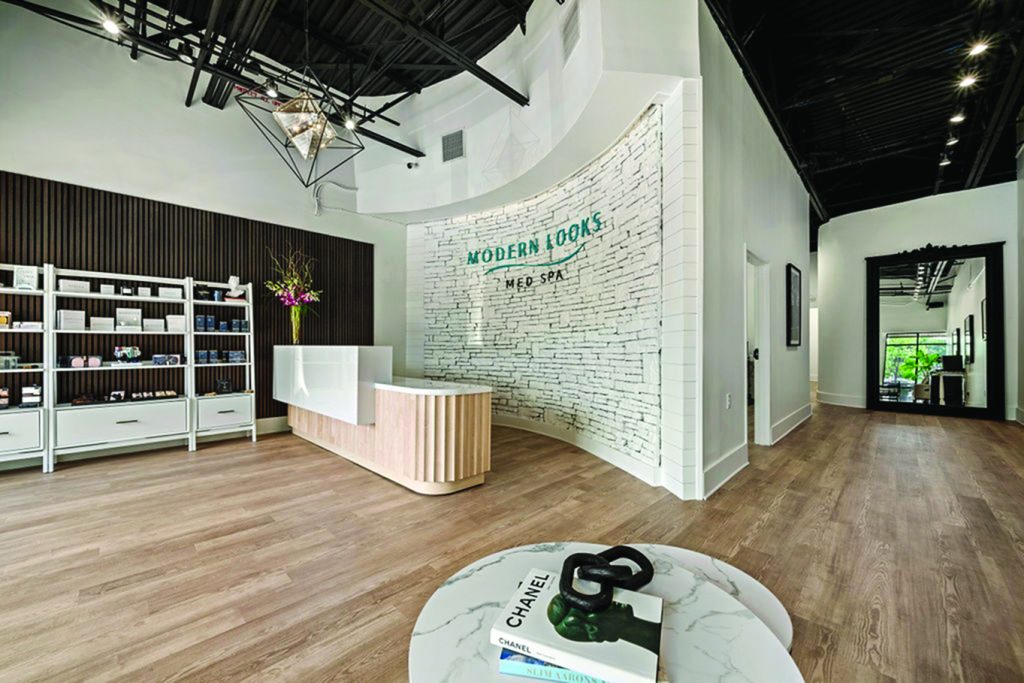 Best Med Spa
Modern Looks Med Spa
Ditch cookie-cutter spa treatments and head to Modern Looks Med Spa for a patient plan customized to fit you and your aesthetic goals. The new boutique med spa offers the latest cosmetic techniques and technology in an inviting and luxurious atmosphere. From Botox to Vivace RF microneedling, skilled providers will work with you to achieve long-lasting results you'll love. Book a consultation today and mention My Sandy Springs for an exclusive discount valid until October 31.
modernlooksmedspa.com, 404.480.4015
Best Back and Spine Care Practice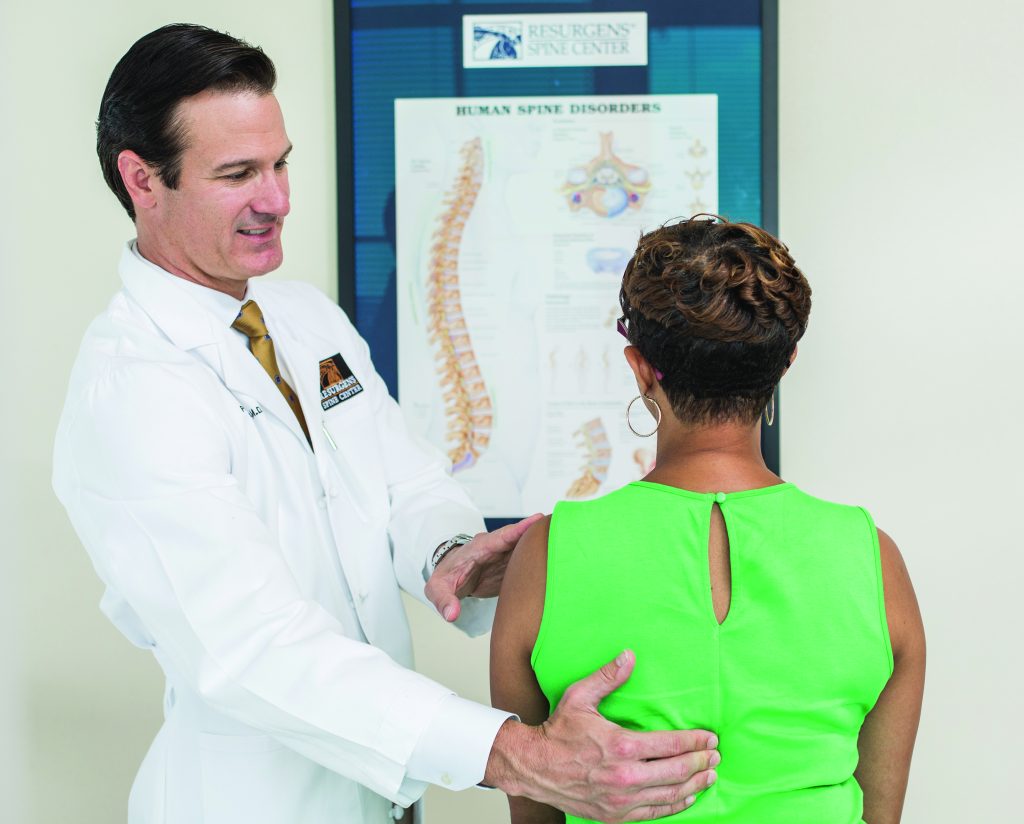 Resurgens Spine Center
Resurgens Spine Center has been providing expert spine care in metro Atlanta since 1999. With a dedicated team of 24 board-certified physicians and the convenience of 24 metro area locations, Resurgens Spine Center offers nonsurgical and surgical treatment options to address the full scope of neck and back issues, from herniated discs to sciatica and more. Resurgens Spine Center consistently wins top-place accolades, including Best Self Atlanta's top spine center for six consecutive years.
resurgensspine.com, 404.847.9999
Best Women's Doctor or Practice
Obstetrics & Gynecology of Atlanta
Obstetrics & Gynecology of Atlanta is devoted to building a lifelong health partnership with every patient. For nearly 60 years, the award-winning, board certified providers have prioritized patient education so women can feel empowered to take charge of their health. Whether offering personalized health suggestions or integrating innovative tech like the TrueLabor pregnancy app founded by one of their providers—they strive to find the best solution for your comprehensive OB-GYN care.
obgynofatlanta.com, 404.252.1137
Best Child Care
Primrose School of Sandy Springs South
Primrose School of Sandy Springs South is a part of a national family of accredited early education and care schools serving infants through kindergarten and after schoolers. Mrs. Raneet Khurana, the owner, believes that through the Balanced Learning® approach, teachers help empower children to reach their full potential by nurturing curiosity, confidence, creativity and compassion.
primrosesandyspringssouth.com, 470.685.1281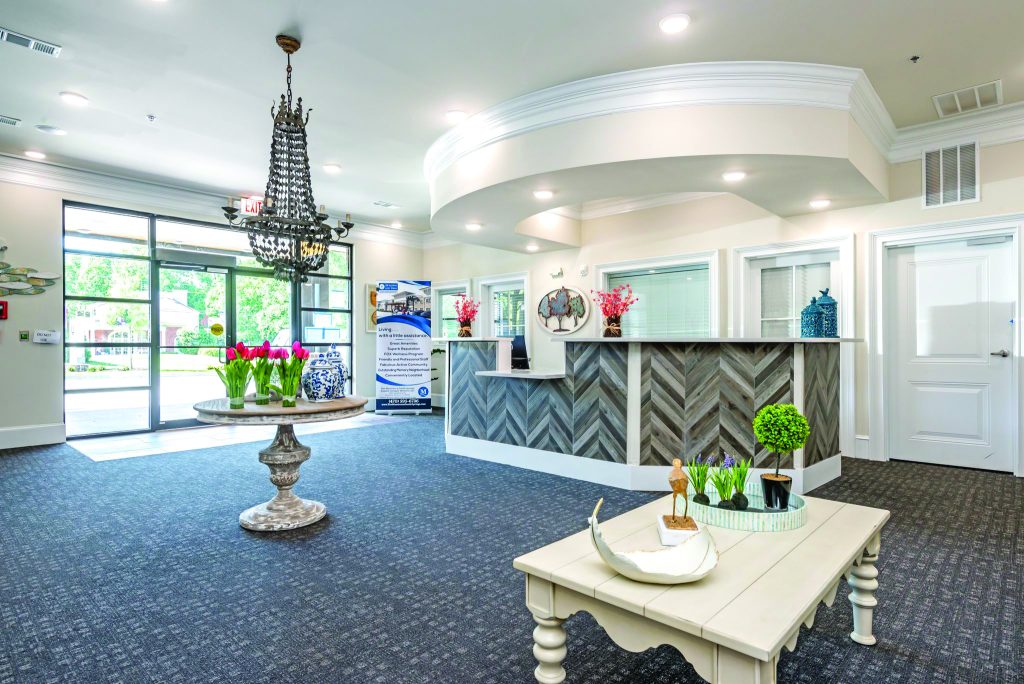 Best Assisted Living Community
The Mansions at Sandy Springs
Assisted living shouldn't just be about finding the support you need, it should be about fully living in every way possible. A holistic approach to wellness—focused on physical, spiritual, intellectual and emotional health—keeps residents invigorated and ready to seize the day. Whether you're dining with new friends, exercising or discovering a new interest, the tenured staff at The Mansions is dedicated to connecting with each community member and helping them live out their dreams.
mansionsseniorliving.com/sandy-springs/assisted-living, 678.737.8656
Best Waxing
Glitz Threading & Sugaring Wax Studio
A recognized natural and organic salon, Glitz Threading & Sugaring Wax Studio has been serving up sugaring and waxing, eyebrow shaping and tinting, lashes and in- depth facials for more than four years. My Sandy Springs' Best Waxing winner two years in a row, the talented team at Glitz strives to make each individual feel beautiful and confident in a relaxing environment. Follow @glitzthreadwax on social for specials and stunning before and afters.
glitzwax.com, 404.941.7708
Best Pilates Studio
Stability Pilates & Physical Therapy
Here, small class sizes make all the difference as attendees receive individualized attention from Pilates instructors, who are often physical therapists. All staff has advanced training and credentials and provide hands-on correction and cueing. Stability offers physical therapy sessions, a selection of group classes, and private sessions that are designed to complement busy schedules. Each session promises to be fun, challenging and never the same.
stabilityatlanta.com, 404.303.9153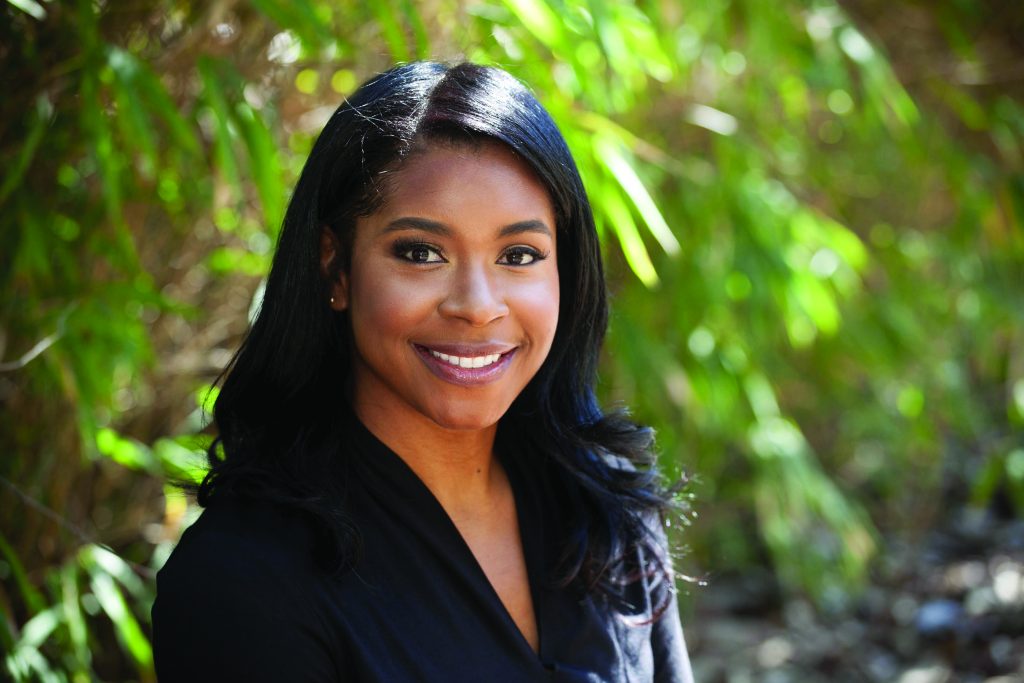 Best Speech Therapy
Atlanta Speech Pathology
Since 2015, Atlanta Speech Pathology has committed to providing high-quality speech and language therapy services to children by licensed Speech-Language Pathologists. From consultations and comprehensive assessments to play-based therapy sessions, Atlanta Speech Pathology knows personalized patient education and connections are key. Specialists collaborate with your family and outside professionals to achieve the optimal outcomes for your child.
atlantaspeechpath.com, 404.228.0947
Best Roofer
Ben Hill Renovations Inc.
Ben Hill Renovations has serviced the greater Atlanta area for nearly 60 years. The third-generation, family-owned business is known for high-quality craftsmanship and jaw-dropping exterior renovations. With hundreds of five-star reviews, Atlantans praise the expert design and build team's dedication to going above and beyond to guide client projects from renderings to completion. Not sure where to start with your next project? Visit Ben Hill's new showroom to talk with pros and see the best materials in person.
bhrenovations.com, 770.949.3514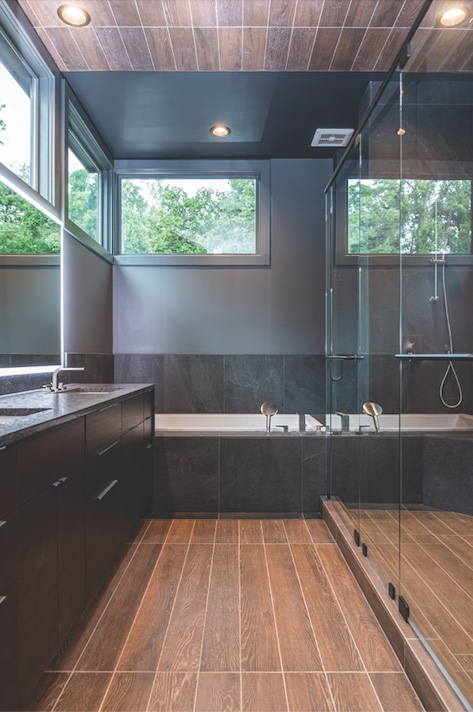 Best Flooring Showroom
CR Flooring
CR Flooring, a Construction Resources company, is thankful for recognition as the best flooring showroom in Sandy Springs. With over 100 brands and thousands of products, the team can easily customize every project to a homeowner's unique desires. CR Flooring takes pride in being the turnkey provider for all your floor covering needs, including tile, carpet, wood and SPC products. Stop by the Sandy Springs showroom today to meet with Atlanta's most talented team of flooring experts and designers.
crflooringusa.com, 770.945.4097
Best Realtor
Lindsay Levin
As a Sandy Springs native, it's easy for Lindsay Levin to highlight the Sandy Springs community, location and schools when marketing homes. The success of her referral-based business is attributed to her strategic negotiating, creative marketing and candor. Her innovative approach and more than $175 million career volume consistently ranks her in the top half of 1% of all Berkshire Hathaway Home Services Realtors worldwide.
atlantarealestateinsider.com, 404.667.3232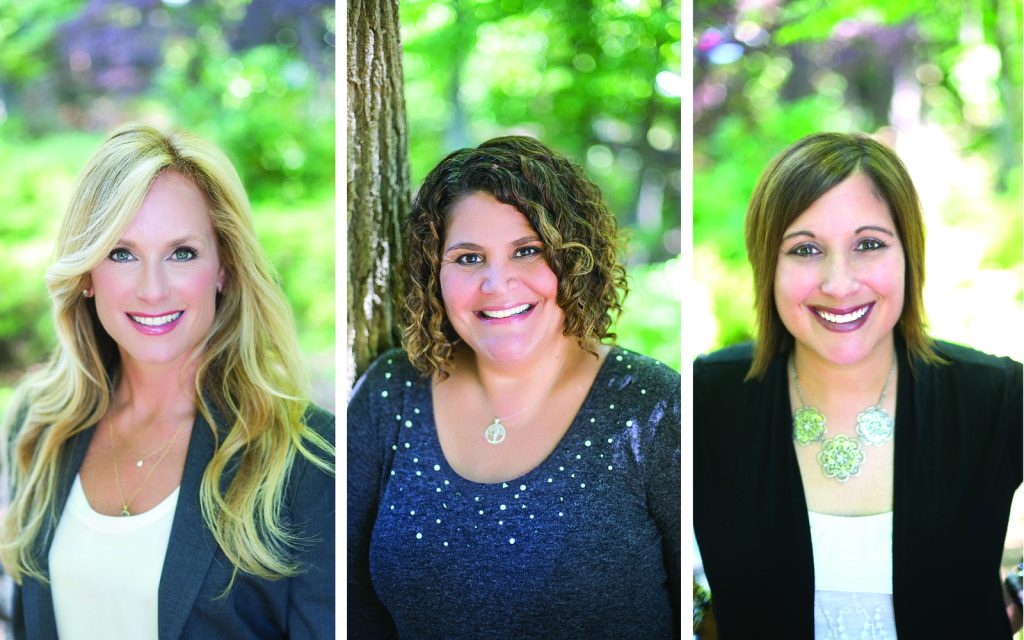 Best Mental Health Practice
Atlanta Center for Wellness
Founded in 2017, Atlanta Center for Wellness is an outpatient mental health private practice dedicated to helping clients improve their overall quality of life. The diverse group of clinicians and professionals believe mental health matters for individuals, couples and families alike. Utilizing an integrative approach to wellness and a range of therapeutic services and specialties, providers tackle whole-body health achieved through patient-therapist collaborations.
atlantacenterforwellness.com, 404.343.4162
Best General/Family Doctor
North Atlanta Primary Care
North Atlanta Primary Care (NAPC) is a multi-site primary care practice founded in 1988 by Dr. Thomas Bat. Featuring state-of-the-art facilities across seven counties in Metro Atlanta, NAPC strives to improve people's health and quality of life through personalized, comprehensive medical care. Never wait days to see a doctor again; enjoy same-day appointments and walk-in options so you can get back to living the healthy, happy life you deserve.
southeastmedicalgroup.com, 770.442.1911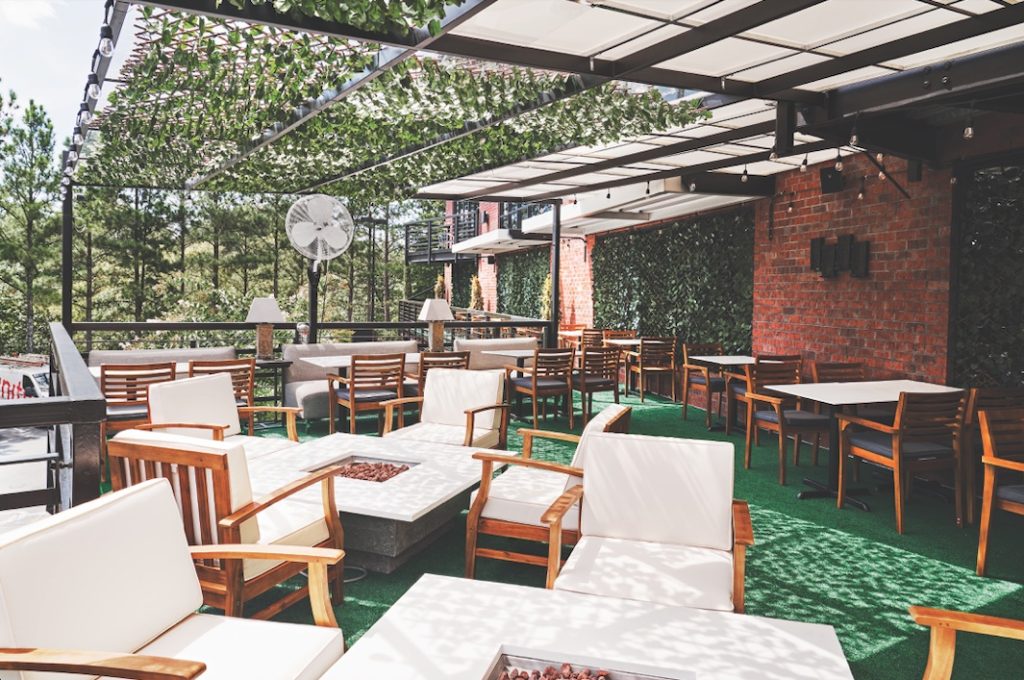 Best Outdoor Dining
Tre Vele
Tre Vele brings a refreshingly new Italian concept to Sandy Springs. Indulge in an innovative menu showcasing homemade pasta and modern odes to classic Italian dishes. Equally Insta-worthy, warm and welcoming, Tre Vele is the perfect locale for your next happy hour, date night or celebration. Grab a seat at the gorgeous marble bar, visit the rooftop terrace for a cozy evening shared over a fire pit or pick up a prepared dinner to-go from the market.
treveleatl.com, 404.303.8423
Best Brunch
The General Muir (at City Springs)
For nearly a decade, The General Muir (TGM), from James Beard Award nominated chef Todd Ginsberg, has delighted guests and racked up foodie awards at its Emory University-area location. Now you can enjoy all the TGM favorites in Sandy Springs! A deli—nostalgic, yet modern—done right with every bite.
thegeneralmuir.com/citysprings, 404.255.3000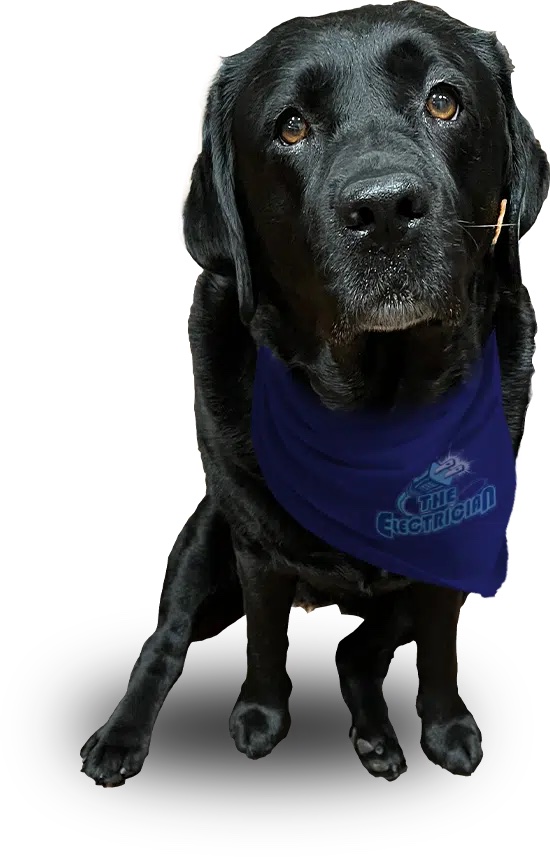 Best Electrician
The Electrician
Family-owned and operated since 1992, The Electrician's mission is to provide quality work and fair-upfront pricing on every job, big or small. Licensed electricians ensure you get nothing less than the best by staying up to date on the newest energy-efficient and smart lighting technologies. With The Electrician, you can count on on-time, respectful and friendly service that exceeds expectations.
electricianatl.com, 404.256.0169
Best Landscaping
Oasis Landscapes & Irrigation
What started as an irrigation company over 30 years ago has bloomed into one of Atlanta's most respected design-build and maintenance landscape firms. Oasis Landscapes & Irrigation creates award-winning landscapes that reflect client needs, and then seamlessly maintain them for years to come. Whether residential or commercial, clients know they can count on Oasis Landscapes & Irrigation to deliver and maintain beautiful and functional outdoor spaces.
oasislandscape.com, 770.913.9033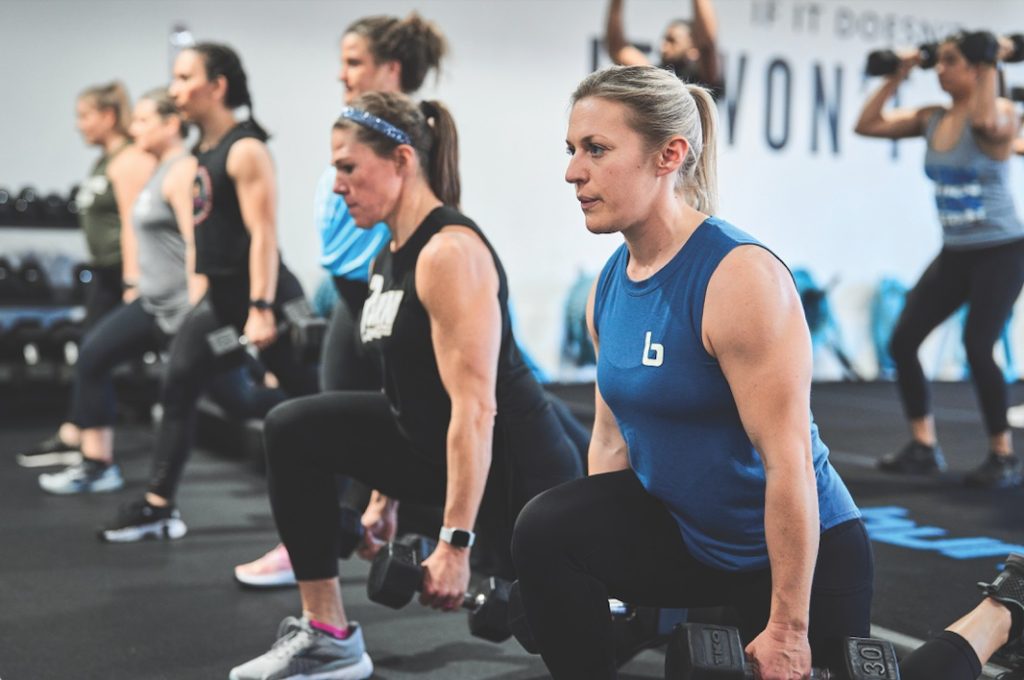 Best Boutique Fitness Studio
Burn Boot Camp Sandy Springs
Burn Boot Camp is more than a gym; it's a fitness community. Here, certified personal trainers motivate and empower members to guide them to real results. The studio's 45-minute camps offer all the benefits of personal training in an encouraging group setting. Plus, members can take advantage of complimentary childwatch and one-on-one focus meetings with trainers to create an individualized nutrition and fitness plan to achieve their goals.
burnbootcamp.com/sandy-springs-ga, 404.777.2246
Best Orthodontist 
Atlanta Orthodontic Specialists
For more than 45 years, Atlanta Orthodontic Specialists (AOS) have been a part of the Sandy Springs community, tackling any orthodontic problem, big or small. AOS doctors ensure the most consistent and effective treatments in town by utilizing top-notch technology, like digital scanning, 3D printing and custom-designed arch wires. The family-friendly, low-stress environment creates a place where everyone can feel confident in the journey toward their dream smile.
atlantaortho.com, 404.255.5454
Best Lash Extensions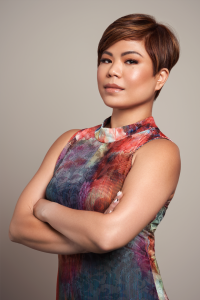 Lash Devil
Lash Devil is a professional eyelash extension studio located in Sandy Springs. Going for a natural look or something more dramatic? Each set of lashes is designed to create a custom look that suits your individual style. Take your beauty game to the next level with Lash Devil! 
lashdevil.com, 678.640.1352

Best Dermatologist
MetroDerm – metroderm.org, 404.835.4191
Best Custom Interior/Exterior Painting
Bear Mountain Custom Painting – bearmountainpainting.com