After hundreds of nominations and thousands of votes you have chosen My Sandy Springs' Best of 2021 Winners! Meet Sandy Springs' most loved restaurants, doctors, and more below.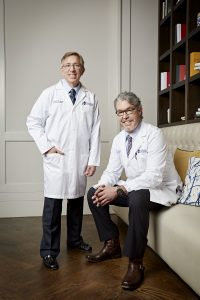 BEST MEN'S HAIR RESTORATION
Anderson Center for Hair
With over 160 years of combined experience in hair restoration surgery, Anderson Center for Hair is at the forefront of innovative therapies to combat hair loss, such as regenerative exosome treatments with no downtime. Patients can have complete peace of mind, from knowing all the options and projected outcomes of their treatment plan to post-surgical care and follow-up.
atlantahairsurgeon.com, 404.256.4247
.
BEST CHILD CARE
Primrose School of Sandy Springs South
Primrose School of Sandy Springs South is a part of a national family of accredited early education and care schools serving infants through kindergarten and after-schoolers. Mrs. Raneet Khurana, the owner, believes that through the Balanced Learning® approach, teachers help empower children to reach their full potential by nurturing curiosity, confidence, creativity and compassion.
primrosesandyspringssouth.com, 470.685.1281
.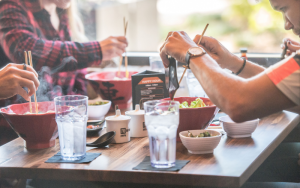 BEST FAMILY-FRIENDLY RESTAURANT
Jinya Ramen Bar
As the "Best Family-Friendly" restaurant winner, Jinya not only prides itself with quality food and excellent service, they try to create an atmosphere where families can come and enjoy a great meal. They offer a full range of small plates, rice bowls and ramen options that cater to all taste buds.
jinyaramenbar.com, 404.600.6974
.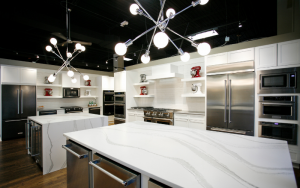 BEST APPLIANCE STORE/SHOWROOM
Sewell Appliance
For over 50 years, Sewell Appliance has been the number one appliance showroom in Atlanta. Offering over 40 brands from well-known manufacturers such as KitchenAid, JennAir, Sub-Zero and more, their elaborate displays and professional staff are dedicated to helping you find the perfect home appliance package. Stop by today!
sewellappliance.com, 404.255.0640
.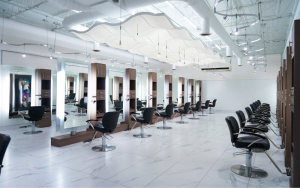 BEST HAIR SALON
Van Michael Salon
You can rely on the professionals at Van Michael Salon for all of your beauty needs. For nearly 35 years, their award-winning salons have been trusted by everyone from celebrities to their loyal clientele. At Van Michael Salon it's you first!
vanmichael.com, 404.237.2446
.
Dentistry for Children Sandy Springs
Dentistry for Children provides the highest quality care in a fun, child- friendly setting. That's why they are equipped with the latest dental innovations, specially designed for pediatric patients. Focusing on education and prevention, they don't just care for smiles — they create them.
dentistry4children.com/locations/sandy-springs, 770.692.1000
.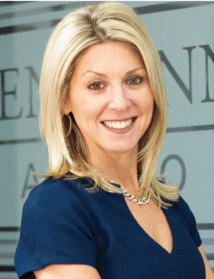 BEST REALTOR
Karen Cannon Realtors
At Karen Cannon Realtors, they do things differently. They've earned a reputation as the most trusted and fastest-growing independent real estate firm in Dunwoody, Sandy Springs and North Atlanta. Using a team approach to deliver exceptional results, their agents sell homes in half the time and at top dollar.
karencannon.com, 770.352.9658
.
Dogwood Roofing
Owner Todd Hendryx is a licensed and insured contractor who has been installing roofs for over 30 years. With strong attention to detail, open communication throughout the roofing process, and fair and honest pricing, his company, Dogwood Roofing, has become the community's go-to source for roofing needs.
dogwoodroofing.com, 678.383.4675
.
Absolute Image Consulting
With a combined 60 years of experience in the industry, Absolute Image Consulting has risen to the top as the first choice for Atlantans in noninvasive hair solutions. They have created a comfortable, stress-free system that focuses on the client and their natural look and feel, all while at a fair price.
atlantahairreplacement.com, 770.642.6003
.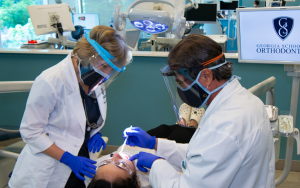 BEST ORTHODONTICS PRACTICE
Georgia School of Orthodontics
Your health and safety are the top priorities at Georgia School of Orthodontics. Their state-of-the-art practices in Sandy Springs and Duluth provide patients with the highest quality orthodontic treatment, and braces and Invisalign cost up to 40% less than through private practice care.
bracestoday.com, 770.351.773
.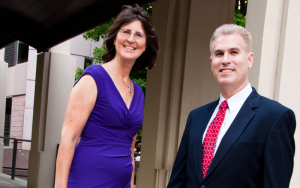 BEST FINANCIAL PLANNER
Financial Innovations
As a woman-owned, fee-based financial planning and wealth management firm, Financial Innovations' mission is to help clients develop a financial road map to assist them in reaching their financial goals. Their expert advisors include attorneys, CPAs, CFP, CSA and a CFF.
financialinnovations.biz, 404.458.0065
.
BEST DERMATOLOGIST
Dermatology Associates of Atlanta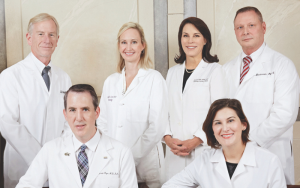 With over 40 years of serving the Atlanta area, the board-certified providers at Dermatology Associates of Atlanta are dedicated to addressing skincare needs from head to toe. They house 10 specialty centers that aim to provide patients with outstanding clinical and cosmetic dermatology services.
dermatlanta.com, 404.256.4457
.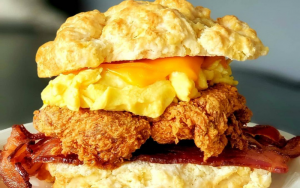 BEST BRUNCH
Southern Bistro
A neighborhood restaurant for over 16 years, Southern Bistro offers seasonal, Southern cuisine with friendly service in a relaxed atmosphere. Enjoy dinner, lunch or a delicious weekend brunch in their cozy dining room or on the spacious outdoor patio.
southernbistroatl.com, 404.705.8444
.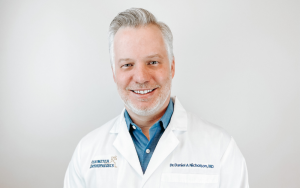 BEST DOCTOR OR PLACE FOR BACK, SPINE OR JOINT CARE
Perimeter Orthopaedics
Offering the best in traditional and modern orthopedic care, Perimeter Orthopaedics has over 35 years of experience treating everything from common orthopedic conditions to severe and complex injuries, diseases and conditions of the foot, ankle, knee, hip, back, spine, shoulder, elbow, wrist and hand.
perimeterortho.com, 404.255.5595
.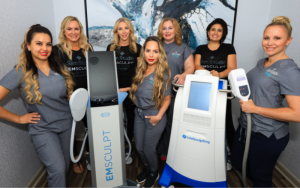 BEST PLACE FOR NONSURGICAL BODY SCULPTING
Slim Studio
Slim Studio is known by Atlantans as the gold standard in noninvasive body sculpting. Performing Emsculpt® and CoolSculpting® procedures exclusively that build muscle and reduce fat, the phenomenal staff at this facility exceeds clients' expectations with the results achieved and concierge service provided. Slim Studio operates under the skilled medical supervision of double board-certified plastic surgeon Dr. Alan Larsen of Buckhead Plastic Surgery.
slimstudioatlanta.com, 404.410.7777
.
BEST WORKOUT FACILITY
Stability Pilates & Physical Therapy
Here, small class sizes make all the difference as attendees receive individualized attention from Pilates instructors who are often physical therapists. All staff has advanced training and credentials, and provide hands-on correction and cuing. Offering a selection of group classes and private sessions that are designed to complement busy schedules, each session promises to be fun, challenging and never the same.
stabilityatlanta.com, 404.303.9153
.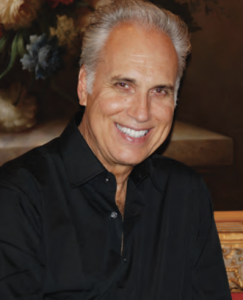 BEST GENERAL/FAMILY DENTIST
David M. Mastro, DDS, PC
Alluring Cosmetic Dentistry has provided general and comprehensive dentistry to the local community and abroad for over 35 years, with the number one goal being dental excellence. Dr. Mastro has made it a priority to provide quality aesthetic dentistry that lasts for his patients with the help of the most modern technology and a compassionate team.
alluringcosmeticdentistry.com, 770.642.9900
.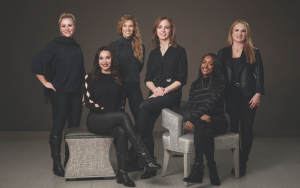 BEST MED SPA
LUX Med Spa
Offering state-of-the-art cosmetic services in a friendly and professional environment, LUX Med Spa's services are provided by experienced medical specialists, including licensed aestheticians and laser techs, a certified physician assistant injector, registered nurse injector, and a certified massage therapist.
luxmedspa.com, 404.465.1234
.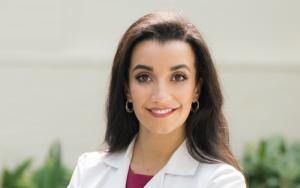 BEST PLASTIC SURGEON
Killingsworth Center for Plastic Surgery, Dr. Stephanie Farber
Dr. Stephanie Farber is an Atlanta plastic surgeon at Killingsworth Center for Plastic Surgery who specializes in facial rejuvenation, breast enhancement, body contouring and many other types of cosmetic and reconstructive surgery. Her eye for beauty, attention to detail, rigorous training and compassion for her patients help her to achieve the best possible results.
killingsworthplasticsurgery.com, 678.208.6008
.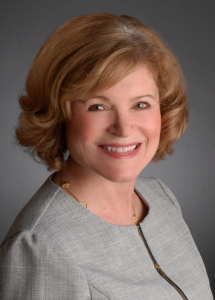 BEST ATTORNEY
Emily Brenner – Brenner Law Group, LLC
Brenner Law Group, LLC is dedicated to client-centered, results-oriented family law. With more than 40 years of experience, attorney Emily Brenner will expertly handle your case, including divorce, high-asset and complicated divorce, custody, modifications, child support, legitimation and more.
brennerlawgroup.com, 404.751.8868
.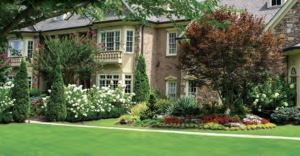 BEST LAWN SERVICE OR LANDSCAPING
Oasis Landscapes & Irrigation
Oasis Landscapes & Irrigation is a family-owned business that has been in metro Atlanta for over 30 years. Their quality services include commercial and residential landscape maintenance, irrigation systems, turf management, hardscaping such as outdoor kitchens and patios and much more. Contact them today to build your Oasis!
oasislandscape.com, 770.913.9033
.
BEST PLACE FOR WAXING
Glitz Threading & Sugaring Wax Studio
A recognized natural and organic salon, Glitz Threading & Sugaring Wax Studio has been serving up sugaring and waxing, eyebrow shaping and tinting, lashes and in-depth facials for over three years. They strive to make each individual feel beautiful and confident in a relaxing environment.
glitzwax.com, 404.941.7708