Whether it's to fill a cavity or straighten your teeth, Dr. Michael A. Thomas Jr. of Marietta Smile Gallery is the dentist whose chair you want to be in.
by Jill Becker
Dr. Michael A. Thomas Jr. is a dentist with that little something extra. Less than a year after opening Marietta Smile Gallery in 2018, Thomas was awarded Fellowship status from the Academy of General Dentistry, a distinction that less than 10% of all general practice dentists in this country have achieved.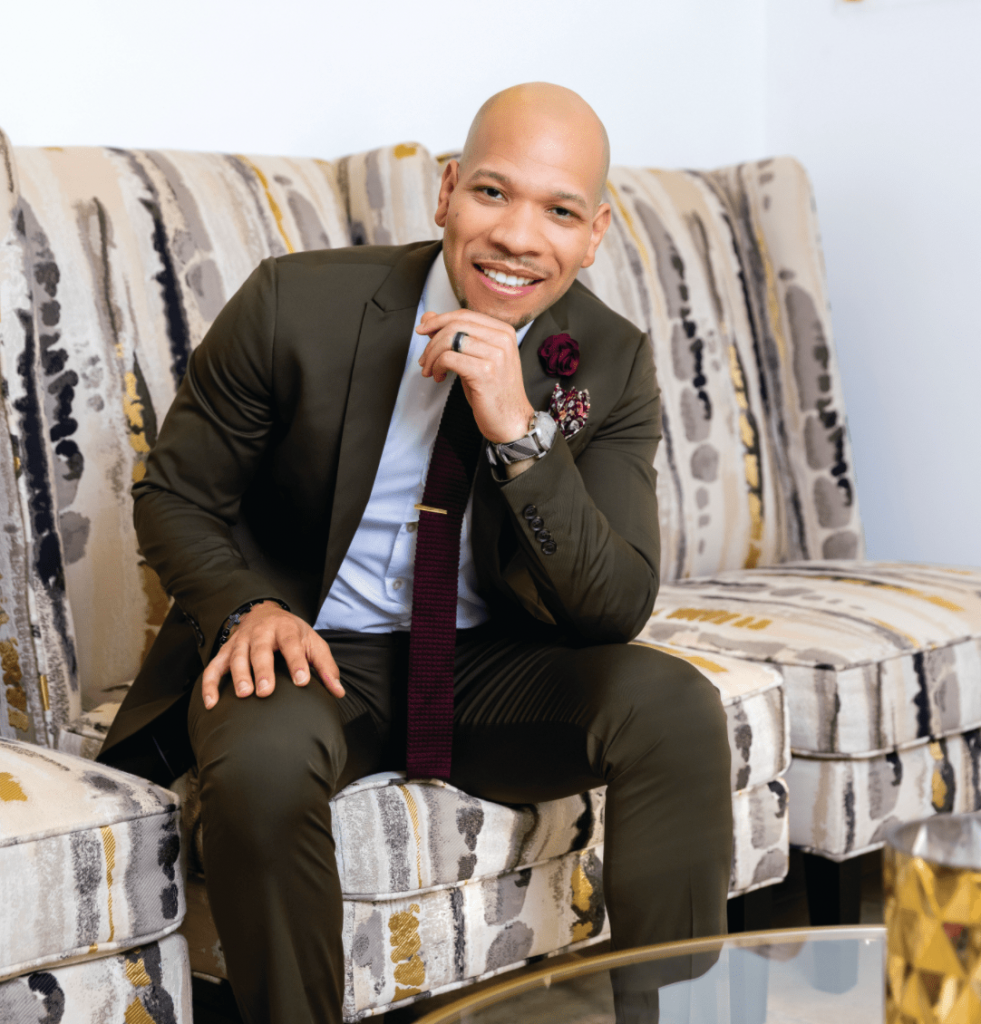 "What it means is that as a general practitioner, you're committed to continuing education," says Thomas. "You have to do 500 hours of continuing education and pass an exam. It's challenging to get, but it was a goal I had wanted to achieve since graduating from dental school."
That desire to constantly improve is what keeps Thomas at the top of his game. "One of my philosophies is to always keep moving the finish line," he says. "That doesn't mean not being happy where you are, but just to strive to be 1% better than the day before."
Thomas' strive for excellence isn't the only thing that draws people to his Marietta practice. "I feel like one of the things that make us stand out has to do with where I come from," says Thomas. "I grew up in a small town outside of Augusta, and we all went to the same dentist and doctor forever. But Atlanta is a more transient city, so people are less likely to establish relationships with their providers. I want all of my patients to feel like this is their dental home. I have two patients, in fact, who moved to Boston, but they come back twice a year for their dental visits."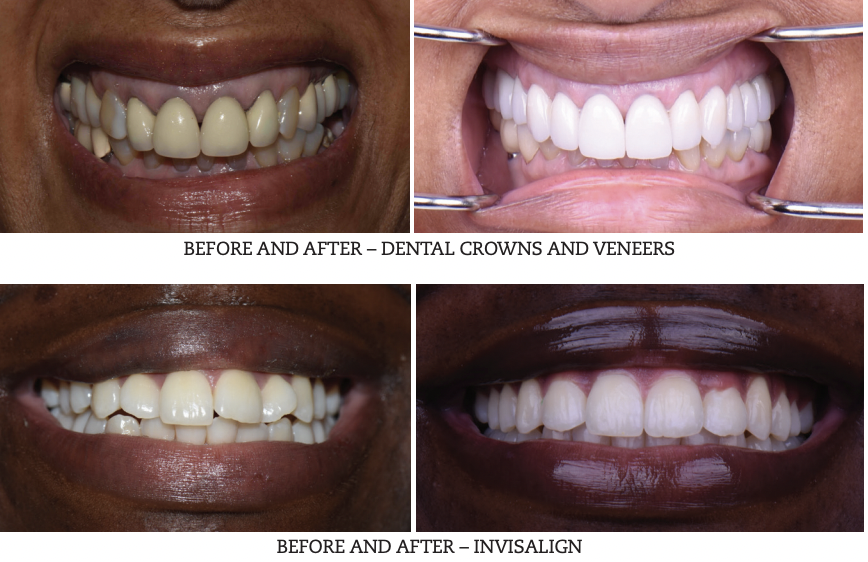 Besides that, how many dentist offices can say they have their own photo studio? "Our office does comprehensive dentistry, but cosmetic dentistry—from veneers and teeth whitening to complete smile makeovers—is our bread and butter," says Thomas. "So we take a lot of before and after photos. You have to allot time for it, but it makes our patients feel special, and when we put their photos up on the big screen, it allows us to easily determine our next steps."
The team at Marietta Smile Gallery is also going above and beyond when it comes to COVID-19 safety precautions, from installing an air purifying system to having the entire office sprayed with an electrostatic disinfectant every two weeks.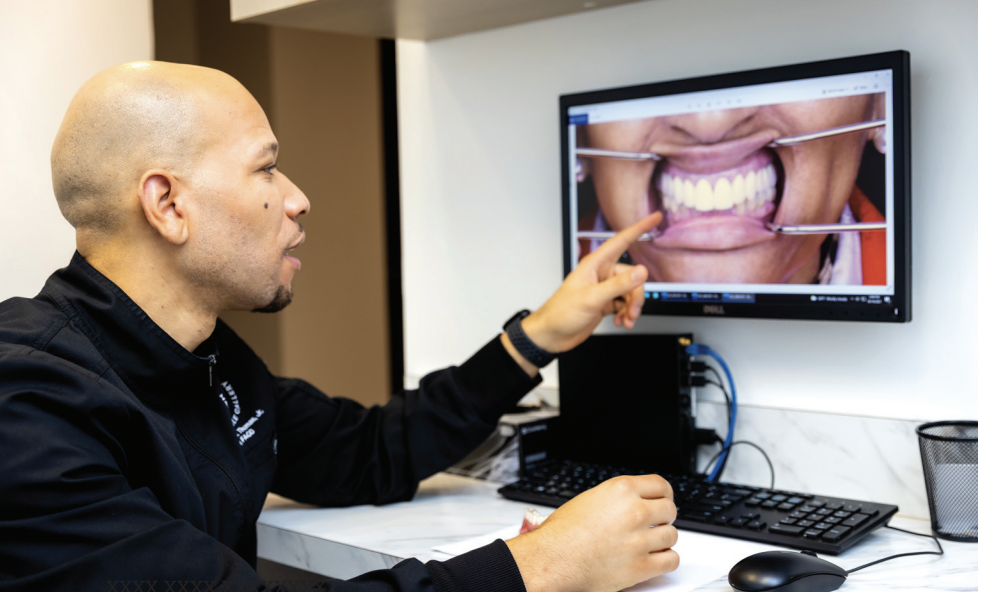 Ironically, Thomas says that business is better than ever since the pandemic. "I think when people started doing all these Zoom calls, they started paying more attention to their teeth," he says. "We're doing a ton of veneers and Invisalign."
When he isn't tending to patient's smiles, Thomas can often be found picking up fresh preserves, boiled peanuts and other goodies from Rick's Farmers Market. One of his go-to places to eat in town is Righteous 'Que. "Seed is a good restaurant as well," says the Smyrna resident. "It's all seasonal stuff. So whatever it is, you know it's going to be the best ever." Just like a trip to Marietta Smile Gallery.
What To Do if You're Afraid of the Dentist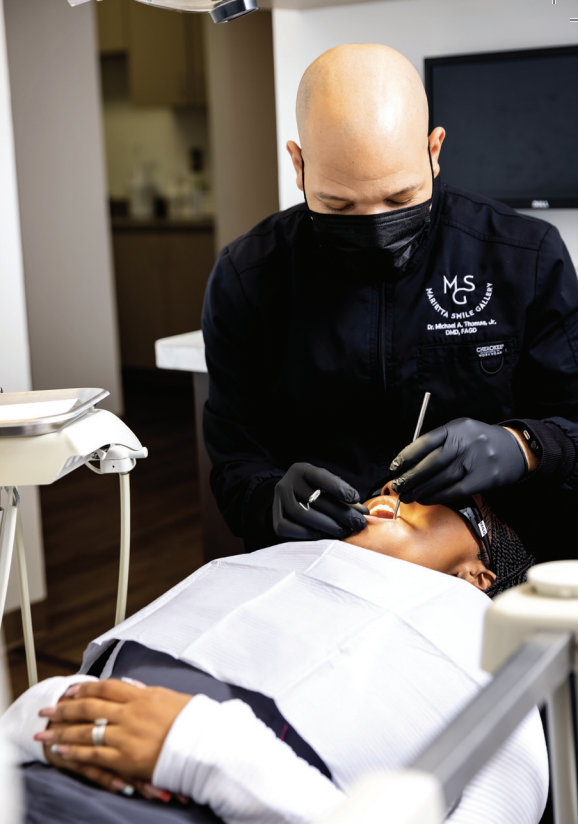 It's not just kids who are scared of going to the dentist, says Dr. Michael A. Thomas Jr. Here's what he suggests to help ease your jitters.
Do your homework. Research potential dentists and their practices. "Besides reading Google reviews," says Thomas, "you can call the office and schedule a tour so you can meet the doctor and hygienists and ask any questions you may have about if they do sedation or anything else that may help calm your fears."
Fess up. "Let your dentist's office know that you're not comfortable and how going to the dentist makes you feel," says Thomas. "That way, they can tailor the a
Marietta Smile Gallery, mariettasmilegallery.com, 3535 Roswell Rd., Ste. 3, Marietta, 770-809-1500
The content for this article is sponsored by Marietta Smile Gallery.