Lindsay Levin doesn't just know the neighborhood—she knows how to get you top dollar for your home and into a new one that is just right for you.
Story by Jill Becker, Photography by Brandon Clifton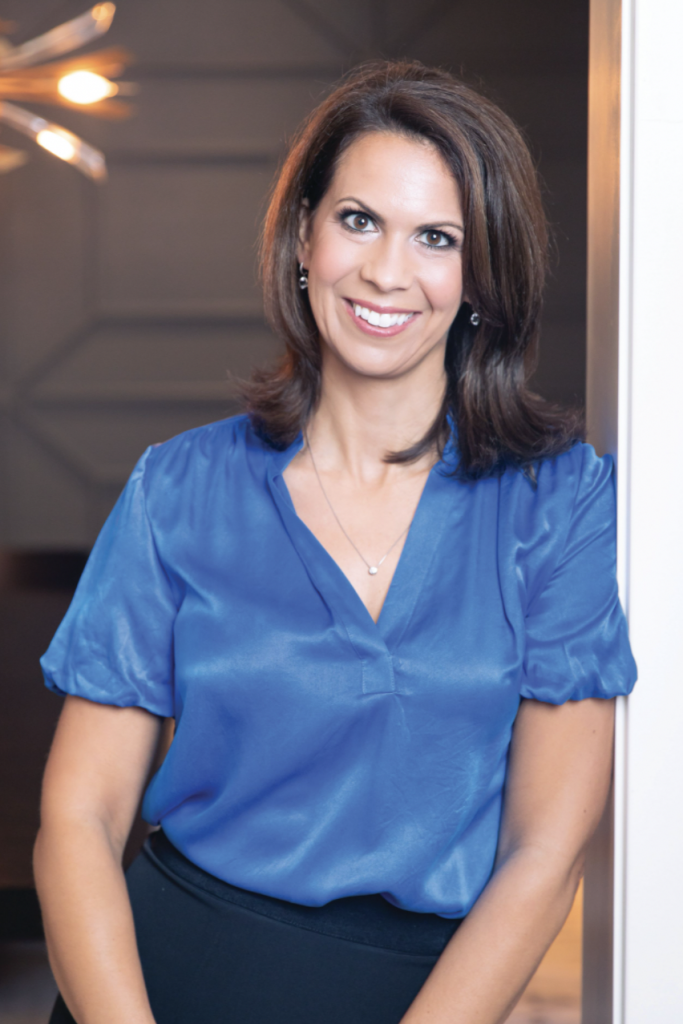 "I was born, raised and still live in Sandy Springs," says Lindsay Levin. "I'm biased, but to me, it's just the best. It's close to Atlanta, but you don't have to pay City of Atlanta taxes, you never need to get on a highway to get anywhere, and there's a beautiful tree canopy."
Levin's enthusiasm for her city is admittedly an advantage when it comes to her career as a residential agent with Berkshire Hathaway HomeServices Georgia Properties. But she didn't become a Realtor right out of the gate. After graduating from the University of Georgia with a double major in marketing and management and then getting her JD/MBA from Georgia State, she worked as a commercial real estate lawyer, negotiating retail leases and office acquisitions. That is until 2012, when she and her husband were looking to buy a new house. "Every time we would go look at homes, I would think to myself, 'I can do this better,'" says Levin. "I have the skills and the know-how to market these homes better."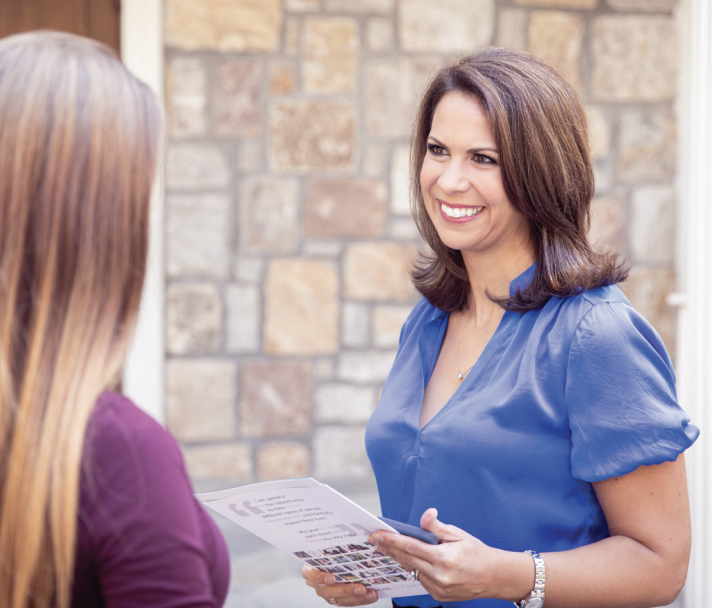 Her transition to agent wasn't entirely out of the blue, though. Levin's mother was the director of the Capitus Real Estate Learning Center for more than 20 years, and her father worked in sales. When asked what it is she loves about being a Realtor, Levin says it's the fact that every day on the job is different and that she gets to develop relationships with people she normally wouldn't otherwise.
She obviously has a knack for the profession, as her career volume to date, in just nine years, is more than $150 million. "I've done more than $40 million this year alone," she notes.
Part of what makes Levin stand out from the crowd is that she strives to make sure that each of her clients feels like they're her one and only client. "I'm very hands-on," she says. "I'm by their side every step of the way. I don't pawn them off on an assistant."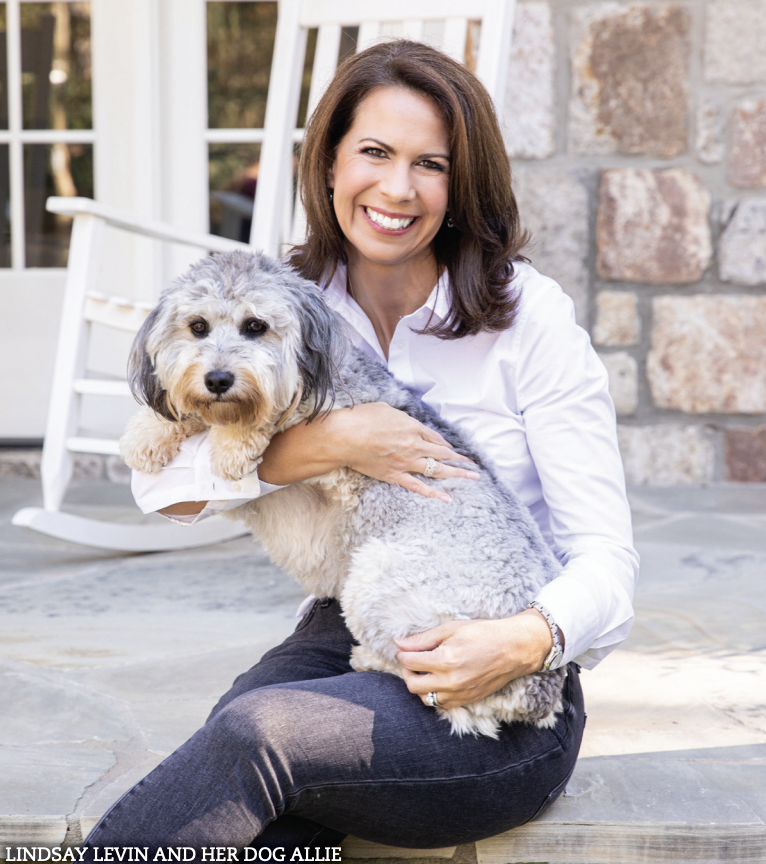 When Levin doesn't have her Realtor hat on, she can be found enjoying "the best Mediterranean food in the city" at Rumi's Kitchen, meeting her girlfriends for wine at Under the Cork Tree or working with incoming families in her volunteer role as the Middle Learning Ambassador Chair at The Galloway School, which her two children, Elijah and Shaina, attend.
Setting the Stage for Selling Your Home
With the real estate industry being the seller's market that it is right now, there's a contingent of people out there who think they don't need to stage their home before they put it up for sale. But Berkshire Hathaway's Lindsay Levin doesn't hold that opinion. "You have one shot to make an impression," she says, noting that so many buyers are researching potential properties online or on their phones these days and they're quick to move on if there's not something there to grab their eye. Here, Levin offers some tips on staging your home in preparation for putting it on the market.
Photography by Enrique Samson.

Depersonalize your space by removing family photos, religious ornaments and anything else that might distract people from being able to imagine themselves living in your home.

If you have nice flooring, especially hardwoods, roll up your rugs so you can show it off.
Switch out your regular lightbulbs for softer LED bulbs.
Wash all of the windows.
Pressure wash your steps, sidewalks, driveway and other outdoor areas.
Clean your roof. "There's a lot of bacteria on your shingles that can cause stains," says Levin.
Pull your furniture away from the windows.
Eliminate faux plants and floral arrangements.
If you want to go the extra mile and make some physical improvements, focus on the kitchen and master bathroom, as that's where you'll get the best return on your investment.
Berkshire Hathaway HomeServices Georgia Properties, atlantarealestateinsider.com, 5481 Chamblee Dunwoody Rd., Dunwoody, 404.667.3232
The content of this article is sponsored by Berkshire Hathaway HomeServices Georgia Properties.