By Jill Becker
When asked about the current Atlanta-area real estate market, Chrissy Neumann says without hesitation, "It's just insane!" A Realtor for almost 20 years, she notes that the inventory of homes for sale is so low right now that buyers literally have to be ready to make an offer and buy on a moment's notice. "When something does come up, there are instantly multiple offers, and you have to know how to win it," says Neumann, who, with her husband and partner, David, wins the lion's share of the battles. The power couple makes up Neumann & Co., which is under the umbrella of Ansley Real Estate, one of the fastest-growing real estate firms in the state.
A University of Georgia grad with a bachelor's in advertising, Neumann switched to real estate after working in strategic marketing at BellSouth for two years. She quit after deciding she wanted to be her own boss and work somewhere she would have total control.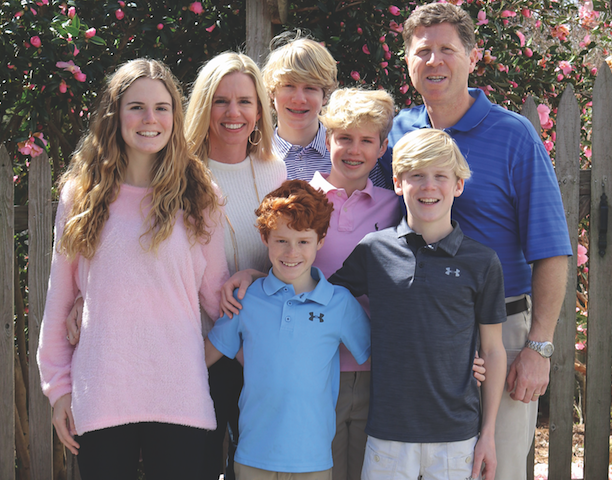 She insists a lot of what she learned at UGA is applicable to real estate, though. "One of the two most important things to being a successful agent is knowing how to advertise yourself and your business," she says, adding that Ansley's marketing is by far the best in the industry. "The other factor is being part of the community. You have insider knowledge when you live, work and play in the area." The Neumann clan, which includes five kids ranging in age from 9 to 16, has called Sandy Springs home for the last six years.
"I get texts all the time from people saying, 'I want to live in River Chase' or some other neighborhood. And it's extremely helpful to able to say, 'I know a client who's remodeling and is going to be putting their house on the market in a few months.'" Giving their clients that leg up also extends to knowing when and what not to buy. "People will say that a house is going to go for such-and-such price, but I'll tell them I don't want them to pay that. If I don't think it's the right home for them or the right price, I'll tell them."
Given the low inventory, homes are typically flying off the market, but some do sit and stagnate for a while. "It may not be staged right, or it may need a lot of work," says Neumann. She and David have a name for folks who just want to click a button and buy a home like we do with so many other things. "We call them 'Amazon buyers.'"
Strangely enough, the pandemic has also affected what people are looking for in houses these days. "One is outdoor living space," says Neumann, referring to things like pools and outdoor fireplaces so homebuyers can spend as much time outside as possible. The other feature is extra living space, she says, explaining that because more and more people are working and schooling from home, they want to avoid being on top of each other. "Everyone's home more and living completely different than they were a year ago," says Neumann. "What we sell is where people have spent 90 percent of their time in the last year."
Despite the challenges and long hours involved in her career, trading advertising for real estate has proven a winning strategy for Neumann. "I loved it right off the bat," she says. "There's nothing like helping people find where they want to live their lives."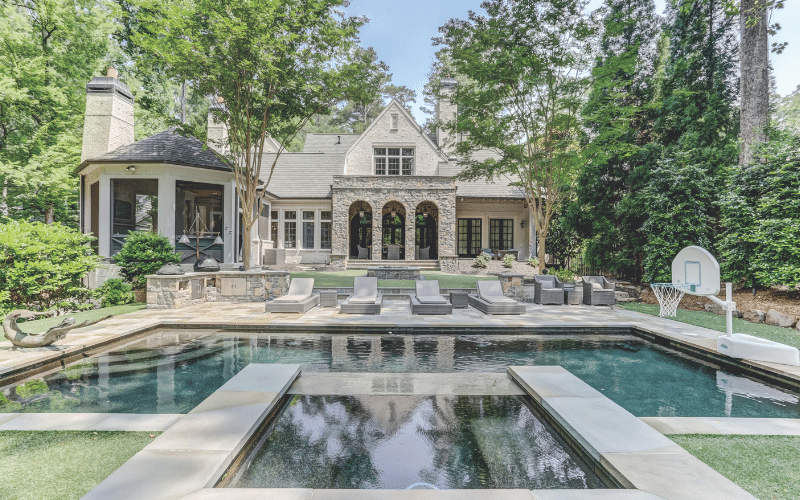 When not showing and selling homes, the Neumanns enjoy bike riding around the streets of Sandy Springs with their kids, and they especially love dinners at Taco Mac, watching sporting events and just laughing together. When on a solo shopping spree, Neumann heads to fab'rik.
3 Tips When Looking For a New Home
Hunting for a new place to live is a big job and there's lots to consider, but here are the Neumanns' three steps that are essential to starting your house search off on the right foot.
1. Find an agent who knows the area. Given the current market, this has never been more important.
2. Even if you don't like certain homes, go ahead and take a look at them so you understand the market and what's available. Because the more you know, the more comfortable you'll be making an offer.
3. Find a lender that you trust and get prequalified.
Neumann & Co., neumannandco.com, 3035 Peachtree Rd., Ste. 202, Atlanta, 404.480.HOME ext. 9503
The content for this article is brought to you by Neumann & Co.